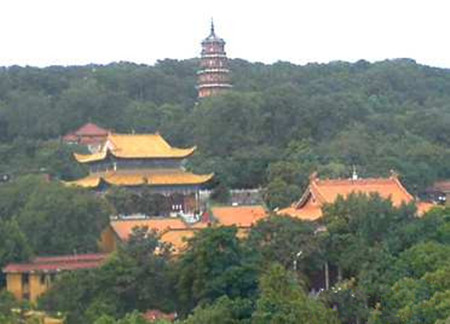 Overview of Hongshan Hill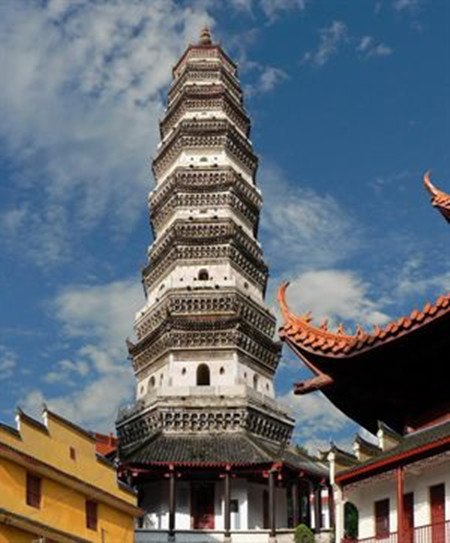 Hongshan Pagoda
Hong Hill is accessible via the entrance to Hongshan Park or Shi Yang Martyr's Cemetery on Wuluo Road, Wuchang District, Wuhan.
Only several steps away from the entrance stands the Wuying Tower(Shadeless Tower), an antiquity from the Song Dynasty (960-1279 A.D.). The stone steps nearby the tower lead to an array of outdoor fitness equipment upon which some old people and small children usually play.
A further exploration takes you to the depth of Baotong Buddhist Temple, a quiet and tranquil place where you may meditate in the woods. According to a botanical survey, Hong Hill is inhabited by some Golden Phoenix (Celtis julianae) trees, which are rarely found in Central China, and by many ancient trees as well.