Jingzhou Fantawild Oriental Heritage Theme Park
Source: hubei.gov.cn 08/29/2019 15:08:32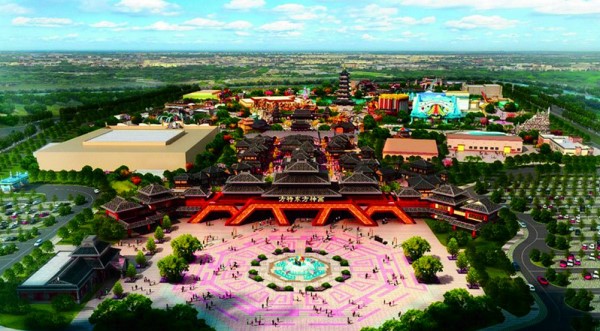 The Jingzhou Fantawild Oriental Heritage Theme Park is located in Ji'nan Ecological Tourism Zone, Jinghzou, Hubei Province. It is slated for opening on September 12, 2019.
The theme park, invested by Huaqiang Fantawild Culture and Technology Group, is the first park featuring hi-tech culture in Hubei. It immerses the visitors into profound Chinese civilization and Jingchu culture by the means of cutting-edge technology.
It is home to 41 large amusement projects and nearly 200 programs relating to singing, dancing, stage play and folk culture, which are rooted from Chinese history, culture and mythic legends.
In the theme park, there are breathtaking Chinese-style complex composed of 11 palaces, and each of them is themed with a myth or legend including "Nvwa mends the sky", "Ode to Qu Yuan" and" Romance of the Three Kingdoms".
Tickets:
Standard ticket: 280 yuan/ person
Ticket for children: 199 yuan/person
Ticket for the elderly: 199 yuan/person
Address: Ji'nan Ecologicial Tourism Zone, Jingzhou