Wuhan Luojia Creative City
Source: hubei.gov.cn 01/26/2015 01:01:01
Wuhan Luojia Creative City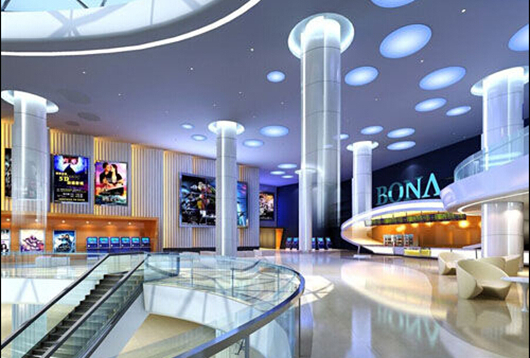 BONA cinema
Opened on September 30, 2014, Wuhan Luojia Creative City is located on Jiedaokou of Hongshan district, Wuhan.
As the first cultural life space themed with creative and interactive experience, Wuhan Luojia Creative City not only provides retail services, but also gives full play to "creative" elements, constructing various "creative atmosphere" for youth with customized entertainment services, forums for public good, entrepreneurship salons, etc.
9 thematic demonstration zones
Through the construction of 9 thematic demonstration zones, namely "Digital Park", "Communication Oasis", "Clothes Area", "Eating Wuhan", "The Public House", "The Taste of Life", "Experiences of Youth", "Creative Exhibition" and "Star Show", Wuhan Luojia Creative City integrates creativity of vision, food and inspiration, aiming at realizing the overall development of the creative industries in Wuhan.
1. Digital Park
Themed with digital technology, this area brings together digital technology exhibition, household products exhibition and virtual interaction exhibition.
2. Communication Oasis
This area covers internet communication and educational media, and provides comprehensive services and multi-dimensional platforms for video programs making and new media creative enterprises.
3. Clothes Area
Themed with fashion design of clothes, this area is equipped with stores, T-shaped stage, design center, international exchange club, designer training base, etc.
4. Eating Wuhan
Creative foods from Southeast Asia, East Asia, Europe, America, etc. gather here to take customers on a tour of global food culture.
5. The Public House
The Public House provides a option for leisure and recreation, with customized creative entertainment and solutions.
6. The Taste of Life
Targeting at urban white-collars, this thematic demonstration zone features high-end life style with creative health club, personalized desserts, romantic coffee house, etc.
7. Experiences of Youth
Customers can experience amusing games and sports, creative dreamland, fashion and magnificent cartoon art exhibition in this zone.
8. Creative Exhibition
This zone features multiple user interactive experience exhibition area, AR interaction zone, creative shadow show, etc.
9. Star Show
With public library, lectures delivered by famous teachers, exchange platform masterworks appreciation, class on Chinese ancient civilization, etc, this zone is a cradle for creative talents.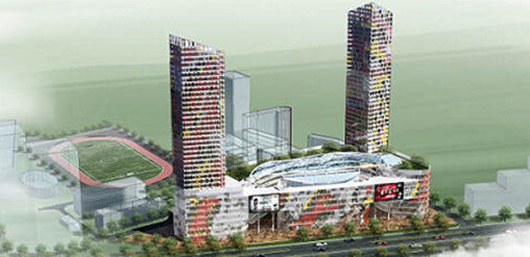 Address: No.35 Luoyu Road, Hongshan district, Wuhan
Transportation:
Take Line 2, Wuhan Metro to Jiedaokou Station;
Take Bus No. 401, 510, 521, 538, 596, 702, 703, 804, 728, etc. to Jiedaokou Bus Station;
Take Bus No. 709, 810, 519, 608, 413, etc. to North Luoshi Road Bus Station.
(hubei.gov.cn by Mao Huifang)