Wuhan Chicony
Source: hubei.gov.cn 05/21/2013 03:05:24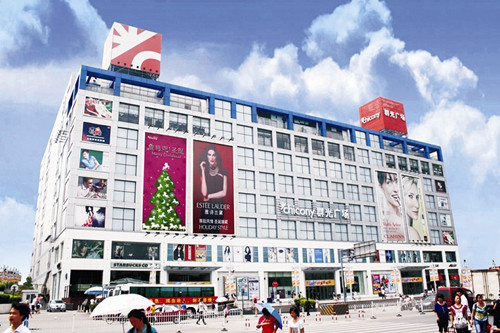 Wuhan Chicony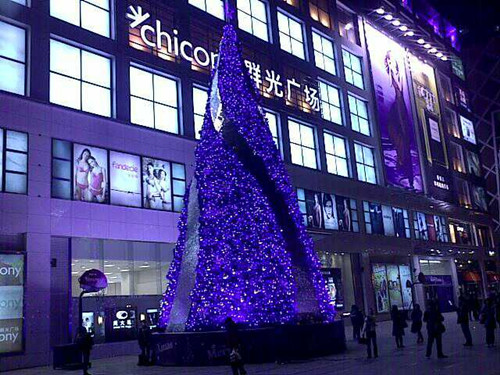 Chicony locates at the ancient city Wuhan, which has a 3,500-year-old civilization. The ancestors created a brilliant Chu culture which deeply affects this place. The mountain, water and city of Hongshan district are complement to each other. Chicony has a business area of 90,000 square meters. The monomer size ranks No. 1 in central China. Chicony attracts customers with its elegant, comfortable and relaxed shopping environment.
Scope of Business
As in the business circle around the educational zone, Chicony is a shopping paradise for college students. It engages in the industries of commerce, official affairs, hotel and entertainment. It is a comprehensive shopping square with fashionable general merchandise, oversize fresh food supermarket, entertainment club and catering world, all of which are regarded as the fashion icons for the youth. Chicony meets the full range of Wuhan citizens' needs with its creative, innovative, stylish, better-than-expected business philosophy.
Chicony has 2000 square meters' outdoor square. This square can be used to organize various types of exciting activities, so that the whole square will always full of a warm festival atmosphere.
There are also many humanized service facilities equipped in Chicony to provide the customers with convenient services. Such as information desk, card center service, mobile self-service, automatic teller machine, customer service, Coin-operated storage cabinets, parking space and VIP room.
Business Hours: 9:00-21:00
Contact Information
TEL: 027-87665058  027-87665858
Address: Luoyu Road No. 6, Wuhan city of Hubei province
Means of Transportation: Take bus 586, 715, 308 to Chicony station