HOME >> Attractions
Guizi Hill
Source: Changjiang Weekly 03/24/2016 01:03:52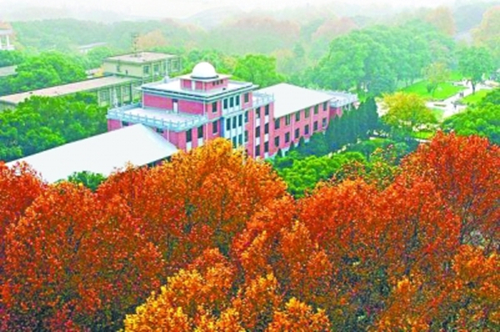 Guizi Hill (桂子山) in Wuhan extends across 300 acres and is home to Central China Normal University (CCNU). It is well-known and thus named for the osmanthus trees that scatter across the hill. The area is the most attractive in September, for the osmanthus trees are in bloom at that time. The entire campus smells sweet. Some people are fascinated by the fragrance that is released from the trees. The trees have thick limbs that offer many layers of green leaves for shade and have thousands of yellow flowers.
Many of the 20,000 osmanthus trees in CCNU are more than 30 years old. When autumn arrives, you should visit CCNU and Guizi Hill.
Snacks around CCNU
Many tasty snacks are available near the five CCNU gates.
Outside the East Gate is the Huquan Night Market(虎泉夜市). In the Culture Street area, located near the West Gate, is the Jintian Sushi store(金田寿司店) that sells all kinds of dishes.