Affine Cudweed Cake
Source: hubei.gov.cn 04/18/2016 04:04:07
People making affine cudweed cakes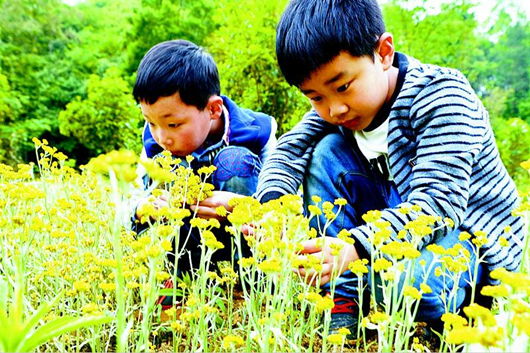 Picking fresh and tender affine cudweeds
Affine cudweed to be steamed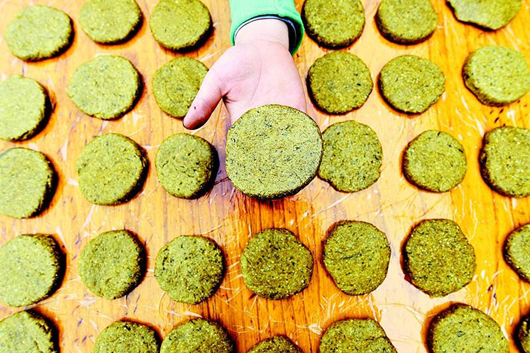 Palatefull affine cudweed cakes
Affine cudweed cake is a unique traditional food of Enshi folks. People can not only experience the happiness of labor when make and taste it, but also feel the blessing of the nature.
Way to make affine cudweed cakes:
Step 1. Fresh and tender affine cudweeds (called "shuiqian'er" by locals) are picked in the morning.
Step 2. The affine cudweeds are washed and mixed with glutinous rice flour to a scale.
Steps 3. The mixture is steamed and mashed in a stone mortar.
Step 4. The sticky lump is rolled into different shapes.
Step 5. The affine cudweed cakes can be fried or steamed.
(hubei.gov.cn by Mao Huifang)