Foreigners at Hubei Two Sessions 2016
Source: hubei.gov.cn 01/23/2018 11:01:32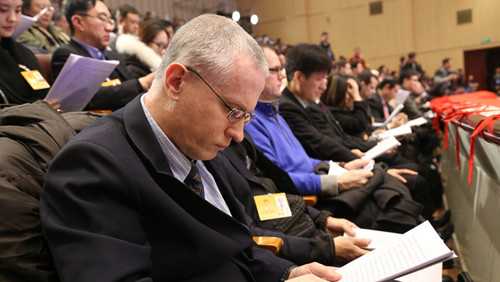 Photos show the foreigners attending the 4th Session of the 12th Hubei Provincial Prople's Congress which opens on January 26, 2016.
Related:Foreigners at 2016 Hubei Two Sessions
40 foreigners from 15 countries and two representatives from Hong Kong and Macao were invited to sit the ongoing 4th session of the 12th Hubei Provincial People's Congress, which kicked off on January 26, 2016 in the provincial capital of Wuhan.
Most of the foreigners are consular officials, senior managers of major foreign-invested enterprises in Hubei, business representatives from foreign embassies as well as foreign executives and experts working in Hubei.