Foreigners at Hubei Two Sessions 2013
Source: hubei.gov.cn 01/23/2018 11:01:55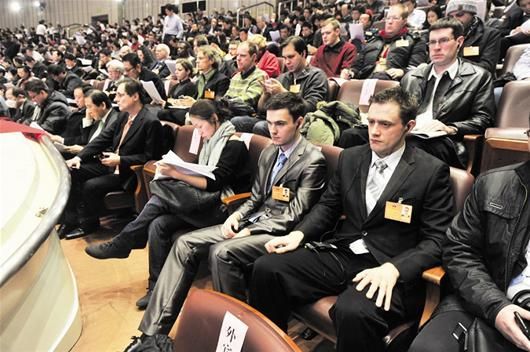 34 foreign guests from 10 countries attended the opening ceremony of the First Session of the Twelfth Hubei Provincial People's Congress in Wuhan, January 22, 2013.
The guests included consul general of United States, France and Korea Consulate General in Wuhan, trade representatives, senior executives of foreigner enterprises in Hubei and experts.
Hubei started to invite foreigners to attend its People's congress in 2012.
Foreigners are generally concerned about Hubei's economic growth and policies. Their attending of local two sessions reflects the Hubei government's efforts to strengthen opening and transparency.