Tommaso RINALDI: This medal means a lot
Source: hubei.gov.cn 10/31/2019 15:10:41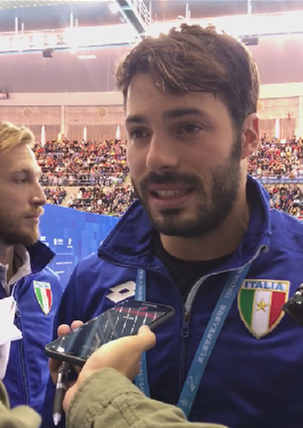 Tommaso Rinaldi
"This is the first medal we have won in an international competition, so it means a lot and we are really happy with it," said Italian athlete Tommaso Rinaldi after the synchronized diving men's 3m springboard finals, on October 27, the last day of the 7th Military World Games in Wuhan.
Tommaso and his partner Gabriele Auber claimed bronze medals in this discipline, although they did not start very well. "When you are looking for something good or something you need, you are of course under pressure, but in any case, you have to continue," Tommaso said in response to the pressure he had at his last dive.
"We want this medal, because it is important for us, for Marina Militare and for our team, we want it and we deserve it," said the diver.