Guillaume VILLEGER (FRA): Although lost, it's really a good experience
Source: hubei.gov.cn 10/31/2019 10:10:48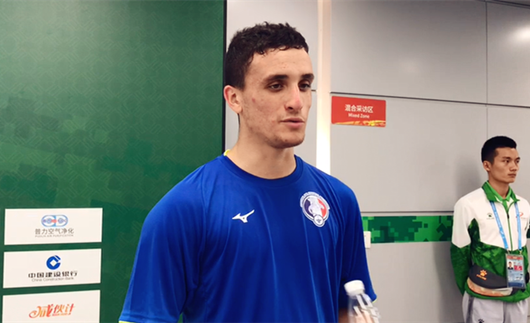 Guillaume Villeger in interview
"It's really very focused today, I feel very good, but a few mistakes, which makes me lose a lot of points," summed up the French badminton player Guillaume Villeger to the journalist on October 23 during badminton men's team competition.
The competition was held in the Zall Gymnasium of Wuhan University. "It's really an amazing venue. It's nice to play in such a big building. It's really a good feeling, a good experience," said the player.
France is the only non-Asian country participating in this discipline.