Hamad ALBANKI (BRN): I'll come to Wuhan again with my family
Source: hubei.gov.cn 10/30/2019 17:10:51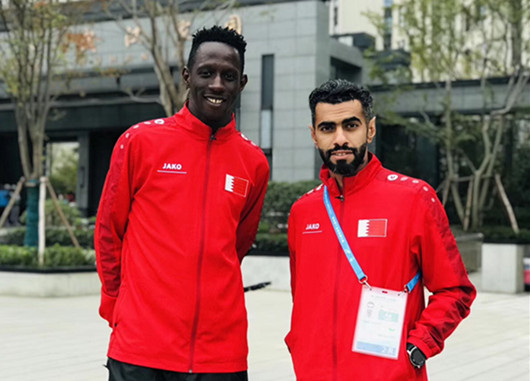 Hamad Albanki (Right)
"It's a beautiful city, and I'll be back with my family next time," said Hamad Albanki, a Bahraini football player.
For the 7th CISM World Military Games, this island nation of Arabia sent a total of 87 athletes to compete in 10 disciplines, including skydiving, judo, football, cycling and athletics.
The Bahrain men's football team won gold and the country won 9 gold medals totally along with another 1 silver and 7 bronze medals, ranking 8th on the medal standings.