PAN Yucheng: After stepping down from the podium, everything starts from zero again
Source: hubei.gov.cn 10/30/2019 16:10:56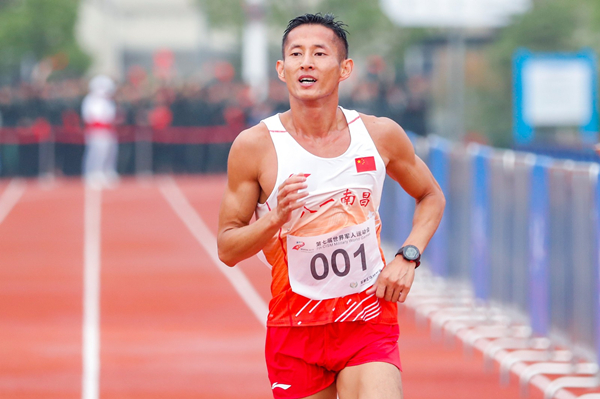 Pan Yucheng running in the cross country competition
The Chinese military pentathlon team has won four gold medals in men and women's individual and team events at the seventh Military World Games in Wuhan, Hubei province.
As the last event – cross country – concluded on the morning of October 23, Chinese athletes Pan Yucheng and Aniu Ergu won the gold and silver in the men's individual.
Pan said his training for the race went smoothly, which contributed to his victory .
He added that after this event he would continue to work hard. "After stepping down from the podium, everything starts from zero again," he said.
Military pentathlon is one of the most unique sports in the Military World Games, with athletes competing in five disciplines: shooting, obstacle run, obstacle swimming, throwing and cross country. It features three categories: men and women's individual, team, as well as obstacle relay.
The individual and team competitions started on October 19 and concluded on October 23. With all five scores combined, the Chinese team topped the gold tally in these two categories.