Modern Pentathlon
Source: 7th CISM Military World Games 10/14/2019 17:10:11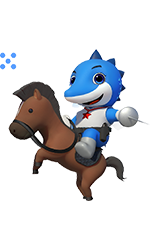 Modern Pentathlon events will be organized in accordance with the latest regulations of the Union Internationale de Pentathlon Moderne (UIPM) and CISM Modern Pentathlon regulations.
Totally there are 5 disciplines, including: men's singles, men's team, women's singles, women's team, and mixed relay (1 man, 1 woman).
The competition for mixed relay is subject to adjustment if the participating teams are less than 8.
Competition Venue
Wuhan Business University Natatorium, Wuhan Business University Equestrian Venue, Wuhan Business University Gymnasium