HOME >> Sister Provinces&Cities
Hubei---Alabama,U.S.A
Source: 04/21/2012 06:04:16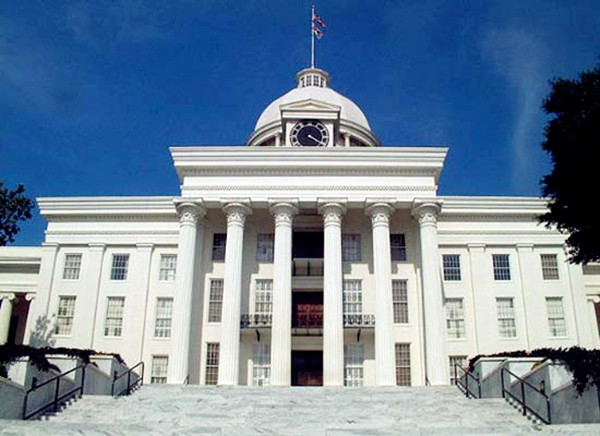 Hubei and Alabama,U.S.Ahave been established sister province relationship since 7th October, 1985.
Alabama is a state located in the southeastern region of the United States. It is bordered by Tennessee to the north,Georgia to the east, Florida and the Gulf of Mexico to the south, and Mississippi to the west. Alabama is the 30th-most extensive and the 23rd-most populous of the 50 United States. Alabama ranks second in the area of its inland waterways.
From the American Civil War until World War II, Alabama, like many Southern states, suffered economic hardship, in part because of continued dependence on agriculture. Despite the growth of major industries and urban centers, white rural interests dominated the state legislature until the 1960s, while urban interests and African Americans were under-represented. Following World War II, Alabama experienced growth as the economy of the state transitioned from agriculture to diversified interests in heavy manufacturing, mineral extraction, education, and technology. In addition, the establishment or expansion of multiple military installations, primarily those of the U.S. Army and U.S. Air Force, added to state jobs.
Alabama is unofficially nicknamed the Yellowhammer State, after the state bird. Alabama is also known as the "Heart of Dixie." Thestate tree is the Longleaf Pine, the state flower is the Camellia. The capital of Alabama is Montgomery. The largest city by population is Birmingham. The largest city by total land area is Huntsville. The oldest city is Mobile, founded by French colonists.
The Hubei establishment of international sister provinces and cities began in 1979. By the end of 2010, 67 sister provinces and cities have been established between Hubei province and provinces and cities of 28 countries around the world (18 sister province relationship, 16 sister city relationship with Wuhan city and 33 with other cities).
The sister province and state relationship between Hubei and the State of Ohio was the first sister province and state relationship between China and the United States.
SEARCH the SITE
Visiting Hubei