HOME >> Sister Provinces&Cities
Enshi - Waimakariri, New Zealand
Source: hubei.gov.cn
Enshi Tujia and Miao Autonomous Prefecture of Hubei and Waimakariri of New Zealand established sister-city relationship on May 14, 2016.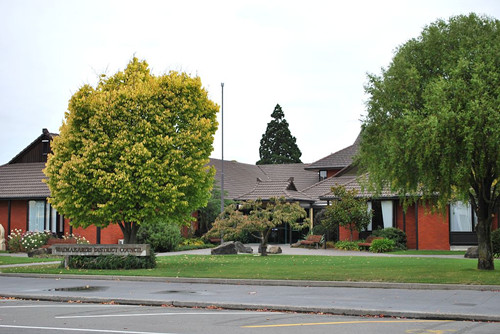 The Waimakariri District is a local government district, located in the Canterbury Region of New Zealand's South Island. It is named after the Waimakariri River, which forms the district's southern boundary, separating it from Christchurch City and the Selwyn District. It is bounded in the north by the Hurunui District and in the east by the Pacific Ocean.
The district was established on 1 April 1989 following the merger of Rangiora District and Eyre County. The district covers 2,219 square kilometres (857 sq mi), and is home to 56,400 people. Rangiora is the district seat and largest town, with other major towns including Kaiapoi, Oxford, Pegasus and Woodend.
The current district mayor is David Ayers, who defeated incumbent mayor Ron Keating in the 2010 local body elections.
The District offers a wide range of recreation. It has sandy beaches, estuaries, river gorges and braided rivers, which offer a range of choices for fishing, boating and rafting.
The famous Waimakariri River provides opportunities to jet boat, kayak and fish, and sandy beaches are nearby. The District also offers the opportunity to enjoy sailing on Pegasus Lake, horse riding, farm tours and weekly farmers' markets.
The foothills and mountains offer a variety of tramping experiences which complement a growing range of walking trails and formal recreational areas throughout the District.
SEARCH the SITE
Visiting Hubei