HOME >> Sister Provinces&Cities
Shiyan - Craiova, Romania
Source: hubei.gov.cn
Shiyan and Craiova, Romania have been established sister city relationship since December 23, 1999.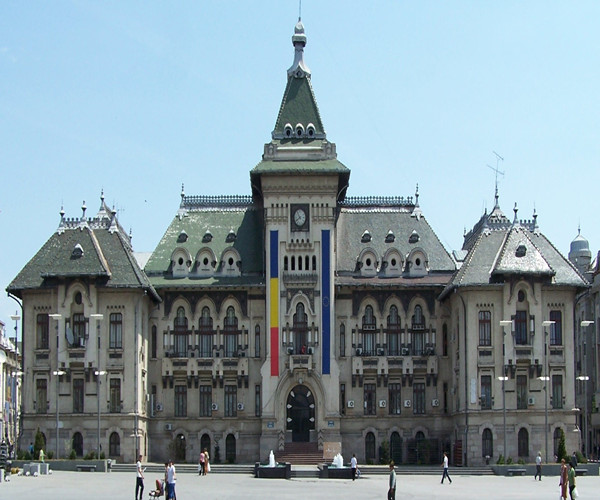 It is Romania's 6th largest city and capital of Dolj County, is situated near the east bank of the river Jiu in central Oltenia. It is a longstanding political center, and is located at approximately equal distances from the Southern Carpathians (north) and the River Danube (south). Craiova is the chief commercial city west of Bucharest and the most important city of Oltenia. The city prospered as a regional trading centre despite an earthquake in 1790, a plague in 1795, and a Turkish assault in 1802 during which it was burned.
Eight villages are administered by the city: F?c?i, Mofleni, Popoveni, ?imnicu de Jos, Cernele, Cernelele de Sus, Izvoru Rece and Rovine. The last four were a separate commune called Cernele until 1996, when they were merged into the city.
As of 2011, 243,765 inhabitants live within the city limits,[1] a decrease from the figure recorded in 2002.
According to the 2002 Romanian census, there were 302,601 people living within the city of Craiova, making it the sixth most populous city in Romania. Ethnic composition:
Romanians: 292,487 (96.66%)
Hungarians: 218 (0.07%)
Germans: 173 (0.06%)
Serbs: 34 (0.01%)
Roma: 8,820 (2.91%)
Italians: 178 (0.06%)
Greeks: 188 (0.06%)
Ukrainians: 32 (0.01%)
and 471 others.
The Hubei establishment of international sister provinces and cities began in 1979. By the end of 2010, 67 sister provinces and cities have been established between Hubei province and provinces and cities of 28 countries around the world (18 sisiter province relationship, 16 sister city relationship with Wuhan city and 33 with other cities).
The sister province and state relationship between Hubei and the State of Ohio was the first sister province and state relationship between China and the United States.      
SEARCH the SITE
Visiting Hubei