HOME >> Friendly Exchange Provinces&Cities
Wuhan - Swansea,UK
Source: hubei.gov.cn 09/13/2016 15:09:49
Wuhan, capital city of central China's Hubei Province and Swansea,UK, established friendly exchange relationship on August 8,2016.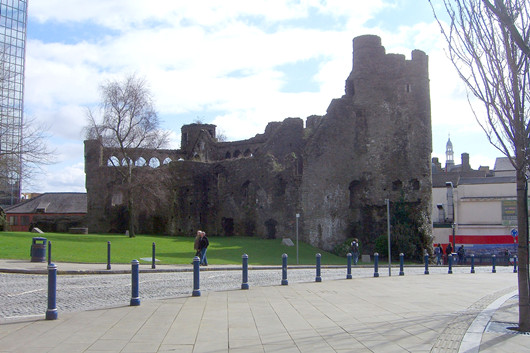 The Swansea Castle
Swansea, officially known as the City and County of Swansea (Dinas a Sir Abertawe), is a coastal city and county in Wales. It is Wales' second largest city after Cardiff and the twenty-fifth largest city in the UK.
Swansea lies within the historic county boundaries of Glamorgan. Situated on the sandy South West Wales coast, the county area includes the Gower Peninsula and the Lliw uplands. According to its local council, the City and County of Swansea had a population of 241,300 in 2014. The last official census stated that the city, metropolitan and urban areas combined concluded to be a total of 462,000 in 2011, making it the second most populous local authority area in Wales after Cardiff. During its 19th-century industrial heyday, Swansea was a key centre of the copper industry, earning the nickname 'Copperopolis'.
Since 2011, Swansea has started to expand into a larger region known as the Swansea Bay City Region. After combining with other councils, it now includes Tenby and other parts of West Wales, its population including these areas an estimated 685,051. The chairman of the new region is Sir Terry Matthews.