HOME >> Friendly Exchange Provinces&Cities
Wuhan - Chalkis, Greece
Source: hubei.gov.cn 06/07/2016 16:06:52
Wuhan, capital city of central China's Hubei Province and Chalkis,Greece established friendly exchange relationship on June 4,2015.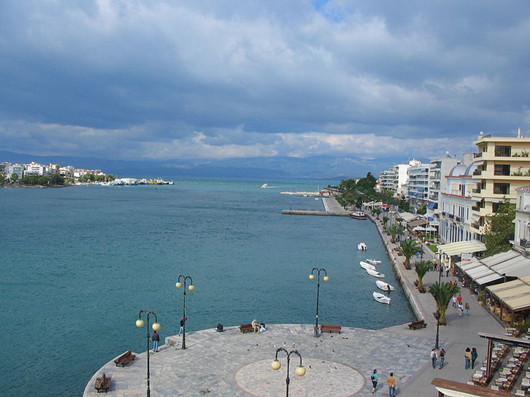 Promenade of Chalkis
Chalcis or Chalkida is the chief town of the island of Euboea in Greece, situated on the Euripus Strait at its narrowest point. The name is preserved from antiquity and is derived from the Greek copper, bronze, though there is no trace of any mines in the area. In the late Middle Ages, it was known as Negropont (Italian: Negroponte, "black bridge"), a name that was applied to the entire island of Euboea as well. Its people are known in English as Chalcidians.
The church of Saint Paraskevi (the patron saint of the island) was the church of the Dominican Priory of Negroponte, one of the first two houses authorized for the Province of Greece in 1249. Started about 1250, this is among the oldest examples of early Dominican architecture surviving, and is one of the only early Dominican churches to retain its original form until the present. The central arch over the iconostasis and the ceiling and walls of the south chapel are the best examples of Italian Gothic stone-carving in Greece. Images of the Dominican saints, Dominic and Peter Martyr, stand at the base of the central arch. The north chapel holds the tomb of the founder of the senatorial Lippamano family of Venice. Some of the column capitals are Byzantine.