HOME >> Friendly Exchange Provinces&Cities
Wuhan - Varazdin, Croatia
Source: hubei.gov.cn 06/07/2016 16:06:03
Wuhan, capital city of central China's Hubei Province and Varazdin of Croatia established friendly exchange rlationship on May 7, 2015.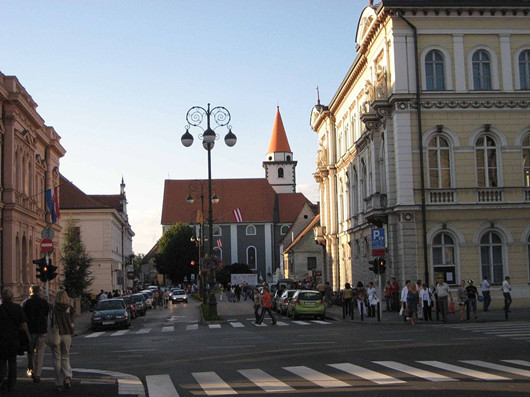 Varazdin, also known by other alternative names) is a city in Northern Croatia, 81 km (50 mi) north of Zagreb on the highway A4. The total population is 46,946, with 38,839 on 34.22 km2 (13.21 sq mi) of the city settlement itself (2011). The centre of Vara?din County is located near the Drava river, at 46.312°N 16.361°E. It is mainly known for its baroque buildings, music, textile, food and IT industry.
In Hungarian the town is known as Varasd, in Latin as Varasdinum, and in German as Warasdin. The name Varazdin traces its origin in the word varos, a Hungarian loanword.
Varazdin is one of the few Croatian cities whose industry did not directly suffer from the war in 1991. Besides textile giant Varteks, it also has nationally important food (Vindija), metal, and construction industries. The Information Technology and financial and banking sector as are well developed. Further economic development has been encouraged with the creation of a free investment zone.