8th Yangtze River Piano Music Festival opens in Yichang
Source: hubei.gov.cn 09/09/2019 18:09:23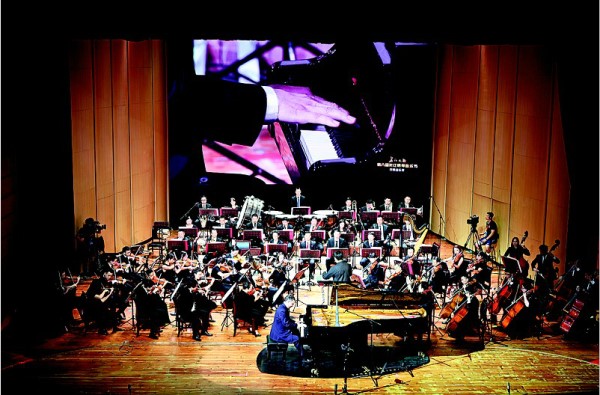 Pianist Leonel Morales Alonso performs during the 8th Yangtze River Piano Music Festival in Yichang, central China's Hubei Province, Sept. 7, 2019. (Photo source: Hubei Daily)
The 8th Yangtze River Piano Festival kicked off on September 7, in Yichang, central China's Hubei Province, which will last until September 12.
The festival features a series of sub-events such as piano concerts, piano master lectures, piano masters into campus, forums on national college piano teachers and piano appraisals, etc.
A number of pianists from both home and abroad, including Leonel Morales Alonso, Marouan Benabdallah, Xu Hong and Shen Lu are scheduled to bring a feast for music lovers.
Yichang was named "Piano City" by the Chinese Musicians Association in 2014. Factories in Yichang produce 50,000 pianos a year, and export them to more than 40 countries and regions. It will step up efforts to build the world-class piano production base and push forward the integration of culture and tourism.(hubei.gov.cn by Zhang Yawei)