Baur: Wuhan, where warmth meets
Source: hubei.gov.cn 08/12/2019 18:08:11
In the 40 years of China's reform and opening up, Hubei is opening its arms and mind to people from all corners of the world, attracting more and more foreigners to study and work here.
A series of reports focusing on Hubei's characteristics and development in the eyes of foreigners will be published, so please stay tuned.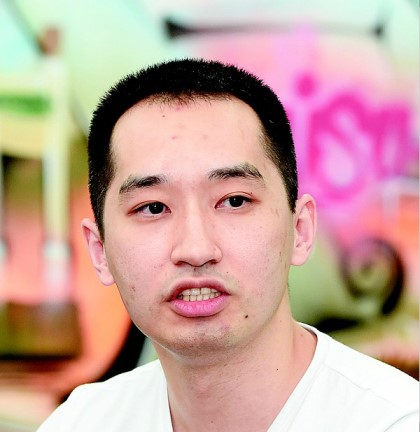 Baur
"Wuhan embraces enthusiasm, freedom and fast pace," said Baur from Kazakhstan, a PhD candidate majoring in international relations at the Wuhan University (WHU). After spending three years in Wuhan, this young man can speak fluent Chinese, and even some Wuhan dialect.
In 2015, Baur felt confused about his future after graduating with bachelor's degree. His father, who had been to many places around the world for business, suggested that China would be a favorable choice.
Then he took a Chinese class at the local Confucius Institute, which made him decide to study in China. A sentence from The Analects of Confucius on the wall there left a deep impression on this young man, which read:Never impose on others what you would not choose for yourself.
Baur admires Kazakh Prime Minister Karim Masimov who obtained a bachelor's degree at the School of Law in WHU. Therefore, he chose to pursue study at WHU for a master's degree.
In Wuhan, he was more fascinated about the glamour of Chinese history and culture. In addition to The Analects of Confucius, he also enjoys reading The Art of War written by Chinese military genius Sun Tzu, and listening to Chinese songs.
"WHU was too big to find my way for the first time," Baur recalled. At that time, a student offered to help and led him to the international student dormitory. They have become good friends since then. And Wuhan's enthusiasm and warmth have changed him a lot.
In April this year, Baur participated in a social practice activity to give English lessons in a small impoverished village of Macheng, Hubei Province. He was deeply touched by those poor children.
Hence, Baur launched a donation activity at the university, and called on everyone to endow unneeded items for poor people."This thing may influence my whole life, "he said. And this kind-hearted man will contribute to philanthropic field to help more people in the future.
Having been selected as a volunteer for the 7th CISM Military World Games to be held in Wuhan, in October this year, Baur wants more people to get close to Wuhan and China at large, through his volunteer service.
(hubei.gov.cn by Zhang Yawei)
Related: Nadezhda: Wuhan, my love