100-day countdown to 7th CISM Military World Games in Wuhan
Source: hubei.gov.cn 07/10/2019 17:07:56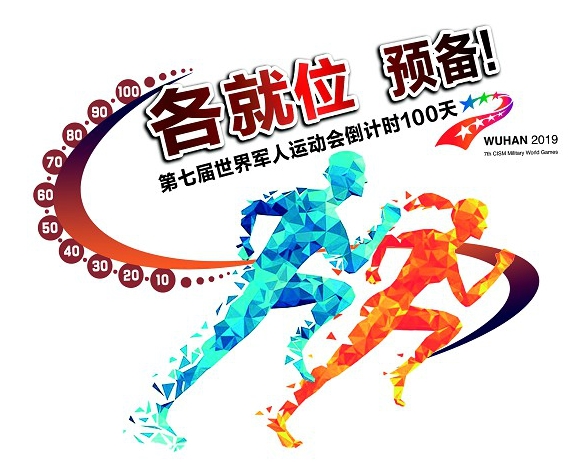 Wuhan will present to the world a spectacular and extraordinary Military World Games in 100 days' time, with venue construction completed and the torch relay set to begin on August 1, members of the Games' executive committee said at press conference in Beijing on July 9.
The construction and renovation of 35 venues and facilities for the Games has been fully completed. 17 of these projects involved renovating existing venues and facilities, which will be available for public use after the Games. Over 10,000 participants from 105 countries and regions have signed up for the event.
The torch will be lit on August 1 in Nanchang, Jiangxi Province, where China's People's Liberation Army was founded, and will then be relayed across 27 cities and 16 army stations.
Senior colonel Guo Jianzhong, who is also secretary general of the executive committee, introduced Games preparation of Chinese team at the conference, saying that Chinese athletes will compete in all the Games' 26 sports except for golf.
According to the conference, the ticket price of sports is divided into nine categories, ranging from the lowest 10 yuan to the highest 200 yuan, with an average cost at 50 yuan. The tickets could be available through official website, designated sales outlets and on site at the sports venues.