The 16th Hubei(Wuhan)-Taiwan Week opens
Source: hubei.gov.cn 07/10/2019 17:07:41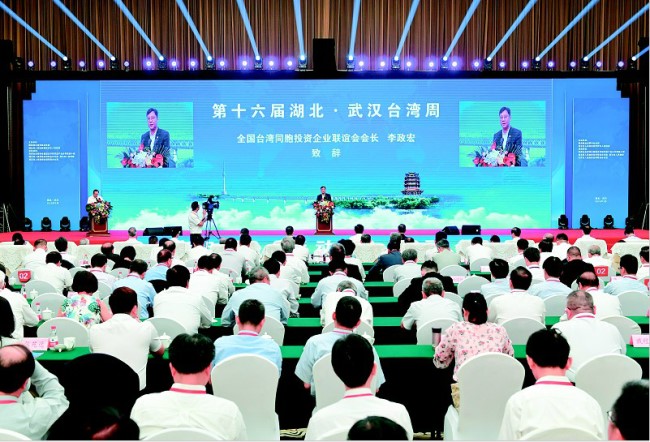 Photo taken on July 9 shows the 16th Hubei(Wuhan)-Taiwan Week.(photo source: Hubei Daily)
On July 9, the 16th Hubei(Wuhan)-Taiwan Week was inaugurated in Wuhan, capital city of Hubei Province, gathering more than 800 guests from China's mainland and Taiwan to discuss cross-strait cooperation under the theme of new era, new momentum and integration.
This event takes Wuhan as the main session and Huangshi as the parallel session. 13 theme activities involved economic and trade cooperation, interaction between young people, people-to-people exchanges and cultural communication will be held during the Taiwan Week.
The 16th Hubei (Wuhan)-Taiwan Week is scheduled to take place from July 8 to 12, co-organized by the Taiwan Affairs Office of the State Council, the Hubei Provincial Government and the Wuhan Municipal Government.
(hubei.gov.cn by Zhang Yawei)