Precious stamps with Hubei elements displayed at the World Stamp Exhibition
Source: hubei.gov.cn 06/11/2019 17:06:01
2019 World Stamp Exhibition is ongoing in Wuhan, capital city of central China's Hubei Province, scheduled from June 11th through 17th. 165 merchants from over 80 countries and regions has offered a total of around 4,700 frames of exhibits. World-renowned stamp collectors and museums from home and aboard are also presenting with a few dozen frames of precious stamps.
The exhibition highlights a world precious stamp exhibition, an exhibition on stamps celebrating the 70th anniversary of the founding of the People's Republic of China, an exhibition of 56 precious original manuscripts of national unity stamps, and an exhibition of more than 1,000 sets of stamps issued since 1949.
Notably, 68 stamps with Hubei elements and Jing-Chu culture are sparkling at the exhibition, telling Hubei stories to the world. Let's have a glance at some of them.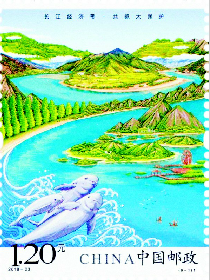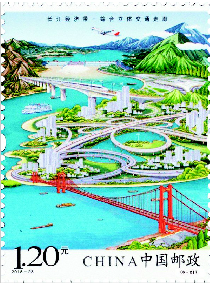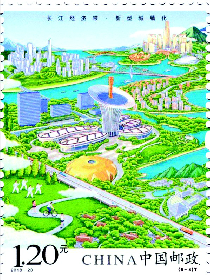 The three stamps were issued by China Post, featuring the Yangtze River Economic Belt.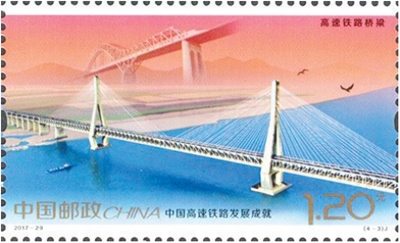 The Tianxingzhou Yangtze River Bridge on a set of stamps showing the development of China's bridges and high-speed railways.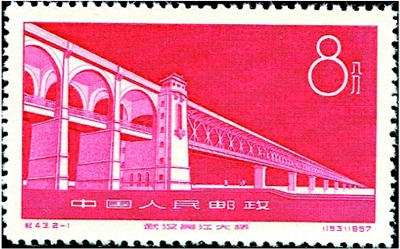 The Wuhan Yangtze River Bridge, first highway-railway bridge over the Yangtze River.

It features the 120-year anniversary of Wuhan University.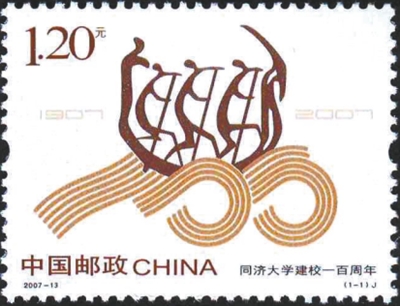 Celebrating the 100th anniversary of Tongji University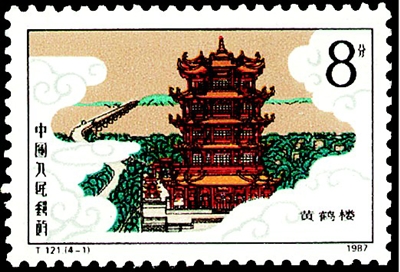 ·Issued on Oct. 30, 1987
The Yellow Crane Tower in 1985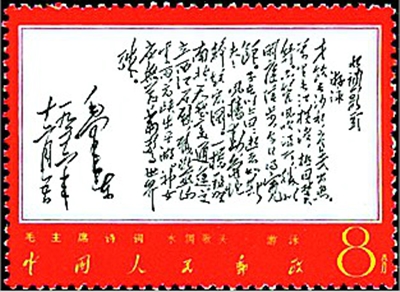 A poetry on the Yellow Crane Tower by Mao Zedong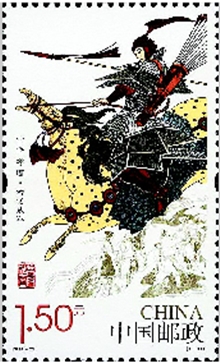 It features the Legend of Mulan, aiming to promote filial piety of China.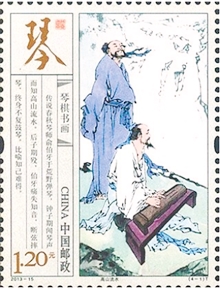 The stamp's design originates from Zhiyin culture, which depicts the close friendship between Yu Boya and Zhong Ziqi.

·

Issued on Sept. 22, 2004
The stamp features a drum supported by the bird frame and the tiger base.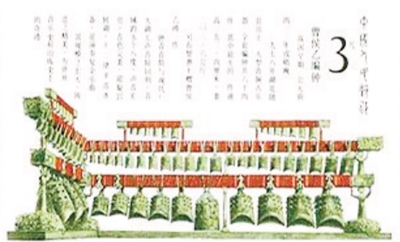 The chime bells were unearthed from the tomb of Marquis Yi of Zeng. The set of bells is a national cultural relic that shows the Chinese ritual and ancient music culture. It is now in Hubei Provincial Museum.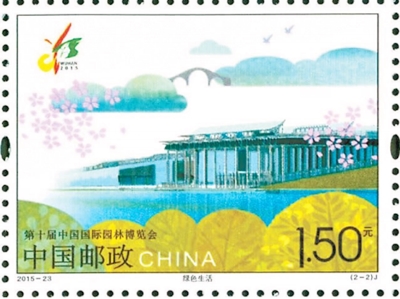 ·

Issued on Sept. 25, 2015
This stamp shows the Changjiang Civilization Museum in the Wuhan Garden Expo, the venue of the 10th China (Wuhan) International Garden Expo held in Wuhan from September 25, 2015 until May of 2016.
·

Issued on March 25, 2000
The two stamps illustrates the white-flag dolphins, which are under first-class state protection and are among the 12 most endangered species in the world. In 2004, the body of a white-flag dolphin was found on the bank of the Yangtze, the last known proof of the species' existence.
(hubei.gov.cn by Ruan Xinqi)