China's first 5G smart museum makes its debut in Hubei
Source: hubei.gov.cn 05/20/2019 17:05:32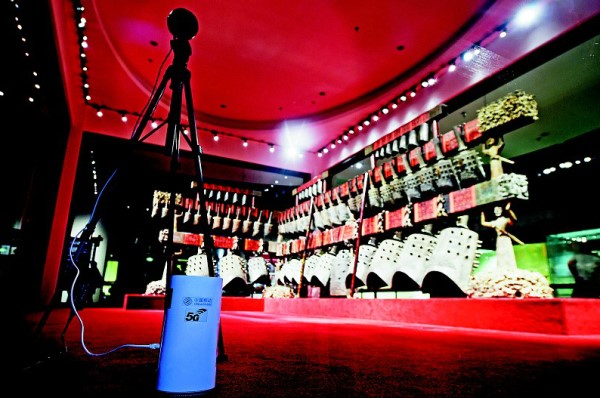 (photo source:Hubei Daily)
The Hubei Provincial Museum, the first 5G smart museum in China, was unveiled on May 17, 2019, working with China Mobile and tech giant Huawei to bring full 5G coverage and multiple related services.
In the virtual reality (VR) zone of the museum, visitors are accessible to strike the Zenghouyi chime bells, a treasure of the museum dating back to the Warring State Period (475-221 BC), in a virtual environment.
Panoramic cameras are applied to capture real-time videos of the chime, which can be transmitted via the 5G network to mobile applications and screens at the museum, offering a first-ever interactive experience to visitors.
"The museum has achieved full coverage of 5G networks. Every visitor can enjoy high-speed network services via CPE technology. And the app"5G Smart Museum"(5G智慧博物馆)has been developed to bring live broadcasting of collections," said Zou Dongbo, project manager of 5G-related programs under China Mobile (Hubei).
(hubei.gov.cn by Zhang Yawei)