Wuhan's cross border e-commerce pilot zone launched
Source: hubei.gov.cn 01/04/2019 05:01:09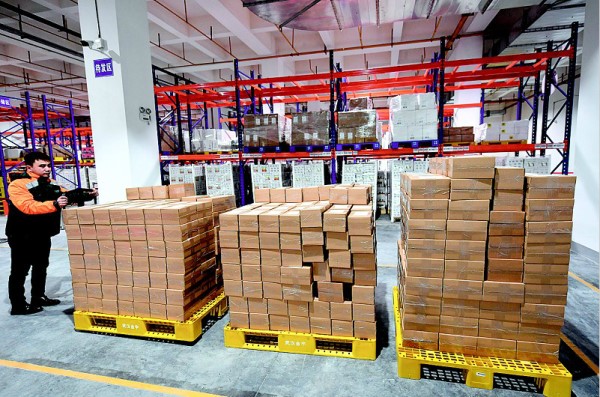 (photo source:Hubei Daily)
The China (Wuhan) Cross-border E-commerce Pilot Zone was unveiled on January 3, 2019, marking a new stage of cross-border e-commerce in Hubei.
A platform to facilitate the purchase process without VAT-free declaration went online on the same day, which would make enterprises' operating costs decrease by nearly 20 percent.
In the next three years, a cross-border e-commerce pilot zone, featuring with Internet, cross-border trade and integrated services, will be established in Wuhan, along with building distinctive cross-border e-commerce industrial parks at the Wuhan East Lake High-tech Development Zone, the Hankou North Market, the Wuhan New Port and Airport Comprehensive Bonded Zone, etc.
The launch of China (Wuhan) Cross-border E-commerce Pilot Zone is expected to fuel modern service industries such as electronic payment, electronic certification and information content services, boosting the high-quality development of Hubei's export-oriented economy.
(hubei.gov.cn by Zhang Yawei)