23 Japanese companies settle in Xiaogan
Source: hubei.gov.cn 12/26/2018 05:12:42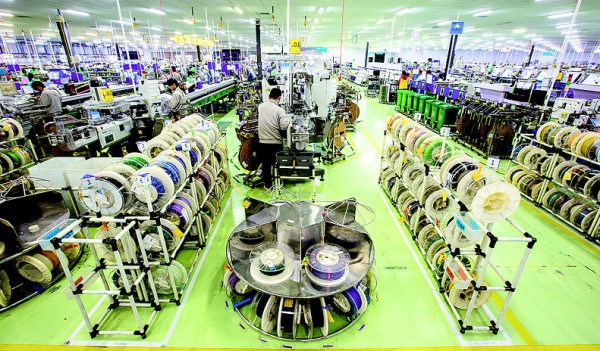 (photo source: Hubei Daily)
Hubei's first Japanese industrial park, entitled in the Xiaogan National Hi-tech Industrial Development Zone on January 25, 2017, has embraced 23 Japanese-owned companies including the world-renowned automotive supplier Yazaki and the world's largest automotive lamp manufacturer Koito, accounting for 60 percent of foreign-invested enterprises in the zone.
To attract more Japanese companies, Xiaogan has appointed Yazaki's representative to Xiaogan as its ambassador, as well as the Japan External Trade Organization (JETRO) as its general agent. They have provided 226 pieces of investment information, and have invited 69 Japanese companies to visit Xiaogan over the last two years.
Wang Shirong, deputy mayor of Xiaogan City, stated that the Xiaogan Japanese Industrial Park would develop into a national-level industrial park in 2019, witnessing the construction of a Japanese service district, the opening of Japanese television channels and the establishment of a long-term partnership with Japanese business and economic organizations, banks and companies.
(hubei.gov.cn by Zhang Yawei)
Related: Hubei's first Japanese industrial park settles in Xiaogan