Wang Xiaodong attends Sino-Nordic Trade and Economic Cooperation Forum
Source: hubei.gov.cn 11/07/2018 05:11:00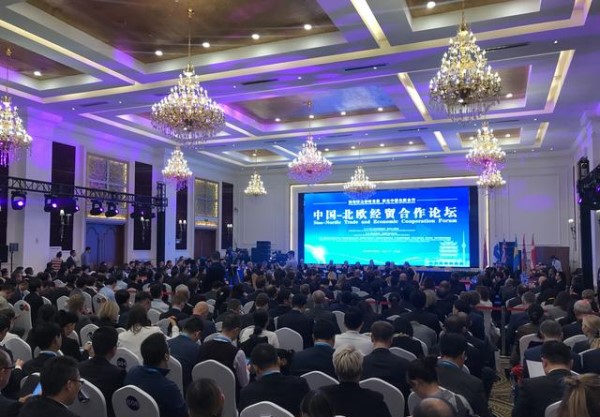 Co-hosted by the Ministry of Commerce of the People's Republic of China and the Hubei Provincial People's Government, the Sino-Nordic Trade and Economic Cooperation Forum, one of activities of the first China International Import Expo, opened in Shanghai on November 6, 2018. Hubei Provincial Governor Wang Xiaodong attended the forum and made a keynote speech.
Wang Xiaodong welcomed the guests, and stated that President Xi Jinping attended the opening ceremony of the first China International Import Expo and delivered a keynote speech, further proclaiming China's firm determination to support trade liberalization and economic globalization as well as the high-level opening-up.
He added that Hubei enjoyed solid industrial foundations, significant innovation advantages and abundant ecological resources, making economic and trade exchanges between China and Northern Europe witness a brighter future.
The guests from Nordic countries pointed out that Hubei would become an important bridge for Nordic countries to explore the Chinese market and share the development opportunities of the Belt and Road Initiative and the Yangtze River Economic Belt, for its favorable geographical position. This forum was supposed to deepen pragmatic cooperation between the two sides to achieve mutual benefits and win-win development.
At the opening ceremony, 21 cooperation projects were inked between China and Nordic countries, focusing on the fields of agricultural products, advanced technologies and green industries.(hubei.gov.cn by Zhang Yawei)
Related: Hubei signs 47 procurement projects