The 44th Wuhan Yangtze River Crossing Festival opens
Source: hubei.gov.cn 07/17/2018 05:07:59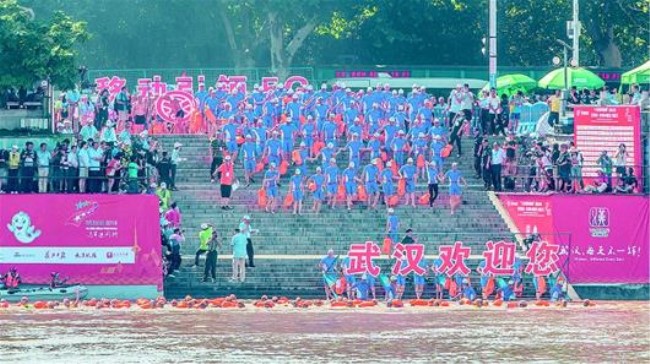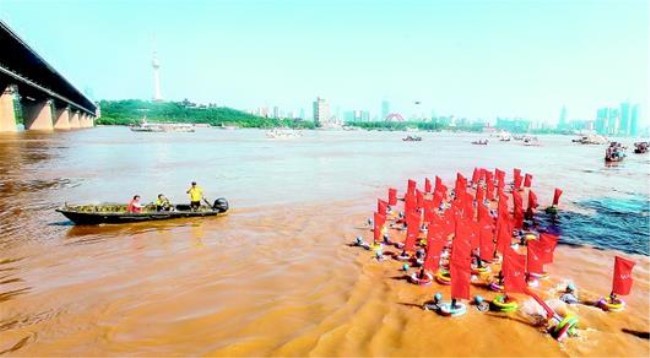 (photo source: Hubei Daily)
On July 16, the 44th Wuhan Yangtze River Crossing Festival opened.
This year's festival attracted 47 teams from China mainland provinces and cities, Hong Kong, Macao, Taiwan and foreign countries. Each team consisted of 100 people and the total number of 47 teams amounted to about 4,700.
The festival included individual and team events. The individual competition were divided into men's and women's group, and all of them started from the Hanyang Gate (a riverside wharf to Hanyang area in Wuchang), heading for Nananzui ( the confluence of Yangtze River and Hanjiang River), with a whole length of 1800 meters.
Swede Kristian Kron, Chinese Zhang Ziyang and Hungarian Kristóf Rasovszky ranked the top three of men's group. The champion of women's group was won by Niu Xiaoxiao from China University of Geosciences (Wuhan). Both male and female champions participating in the individual competition will be rewarded 20,000 U.S.dollars.(hubei.gov.cn by Zhang Yawei)