Foreigners experience Chinese culture in Wuhan residential community
Source: hubei.gov.cn 07/17/2018 09:07:10
On July 16, the 44th Wuhan International Yangtze River Crossing Festival was opened in the searing summer heat, after which, 46 foreign athletes and their team leaders, who hail from 11 countries including Sweden, Russia, Thailand, New Zealand, Austrilia and the UK, were invited to experience the Chinese culture in the Shangyi Residential Community, Jianghan District of Wuhan, capital city of central China's Hubei Province.
Organized by the Foreign Affairs Office of Wuhan Municipal Government, the "Visit the Community · Explore the Chinese Culture" event takes in the activities like Qipao show, Taiji fan performance, making dumplings, trying paper-cutting, tie-dyeing, calligraphy, ect, with the aim to help the foreigners taste traditional Chinese culture, touch the charm of Wuhan and give impetus to the construction of international residential community of the city.
Micheal Rosen, team leader of Sweden, showed great interest in sachets and made one by himself. "I will bring it back to my daughter as gift. It can keep away mosquitoes and insects. How amazing, " he recommended the sachets to his friends.
"It is the first time for me to come to Wuhan, and my team won the men's champion in this year's Yangtze River crossing festival. I like this city and hope to have chance to come back," he added. (hubei.gov.cn by Ruan Xinqi)
Qipao show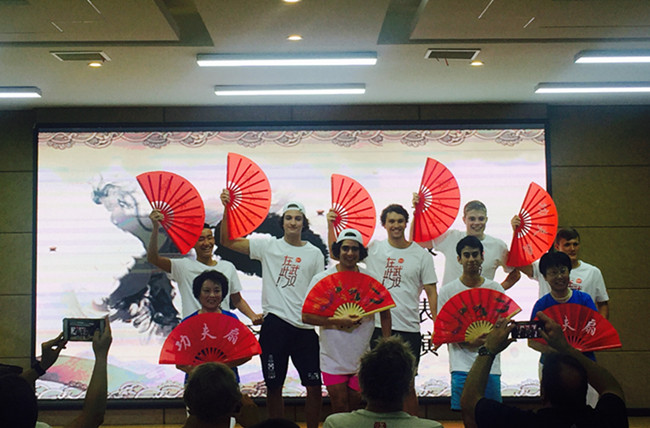 Taiji fan
Chinese calligraphy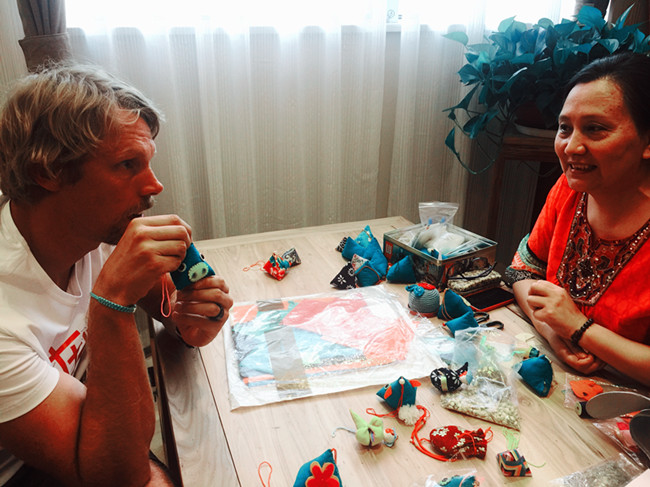 Making sachets
Making dumplings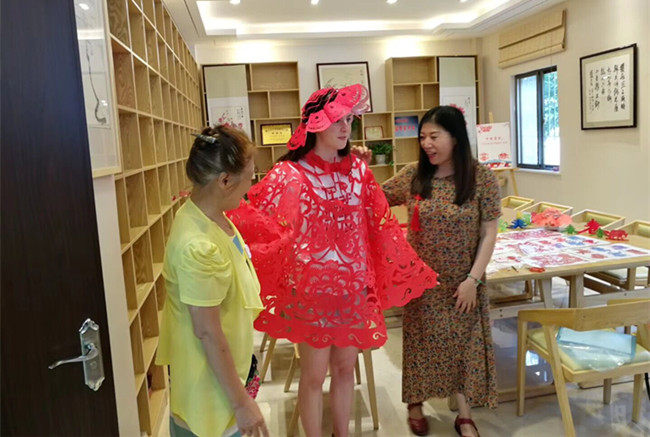 Paper-cutting