Multimodal freight train heading for Russia
Source: hubei.gov.cn 07/04/2018 04:07:01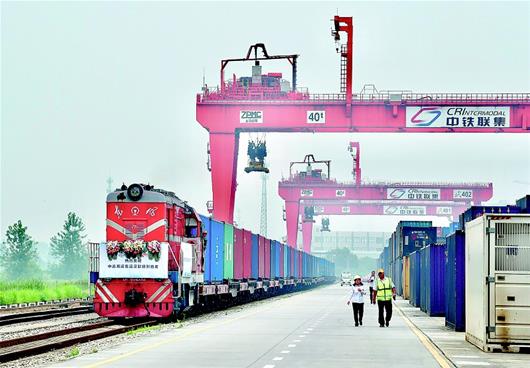 (photo by Wang Yaoyao/ Hubei Daily)
China COSCO Shipping Lines Co's China-Europe multimodal transportation service kicked off the first test run on July 3 from Wuhan, capital city of central China's Hubei, headed for Russia with a stop at Manzhouli.
It will take 16-18 days to complete the 10,099- kilometer trip to Russia.
The first train is loaded with mechanical products and auto part shipped by COSCO Shipping Lines.
As introduced, COSCO Shipping Lines and China-Europe Railway Express (Wuhan) recently announced enhancements to their partnership in train and rail services. (en.hubei.gov.cn)