15.58 million people visit Hubei during Dragon Boat Festival holiday 2018
Source: hubei.gov.cn 06/19/2018 04:06:52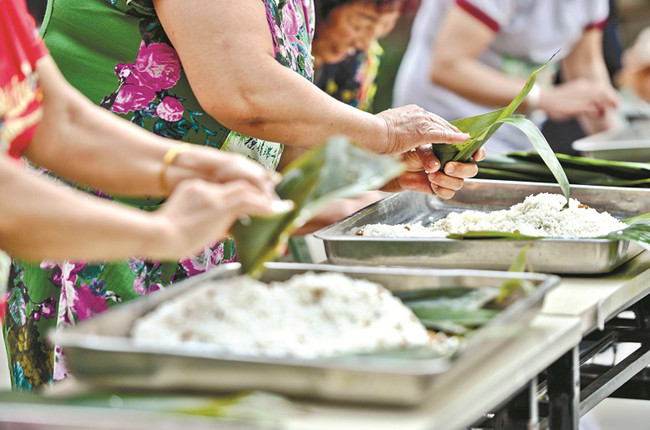 The making Zongzi competition in the Hongxia Residential Community, Hongshan District, Wuhan.
During the just-ended Dragon Boat Festival holiday (June 16-18), Hubei totally received 15.588 million visits and brought in 6.1 billion yuan, witnessing year-on-year growth rates of 12.6 percent and 13.9 percent, respectively.
In the three days, various folk activities, like dragon boat race, eating Zongzi, hanging wormwood and salted duck eggs, were held around the province. Zigui, the hometown of Qu Yuan culture, ushered in a large visitors flow.
The cities in Hubei have kicked off a boom of countryside tourism during the three-day holiday. Wuhan, the capital city, welcomed visitors from the surrounding cities to the released 40 spots in the beautiful villages and 20 featured tourism lines; the Liujiaqiao Village in Xiangning City received more than 10,000 visitors ; Xuan'en opened six tourism areas of tea culture, seeing an influx of 150,000 visits. (en.hubei.gov.cn)
Related: Hubei receives over 16 million visits during 2018 Qingming Festival holiday