Foreign women celebrate International Women's Day in Wuhan
Source: hubei.gov.cn 03/09/2018 10:03:43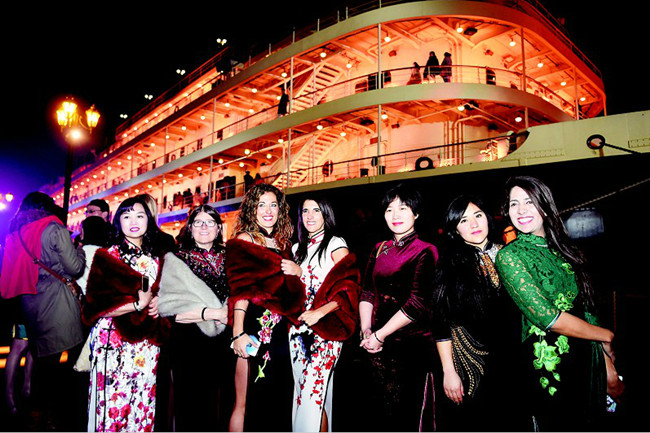 The costumed foreign women posed for a photo before boarding on Zhiyin. (photo by Ni Na/ Hubei Daiy)
In the evening of March 8, more than 30 foreign women who are the family of the officials from foreign consulate generals, institutions and experts working in Wuhan, boarded on Zhiyin to celebrate the International Women's Day.
Known as China's first entertainment themed cruise, Zhiyin was built into an aquatic theater for large-scale live-action performance in the style of 1930s' Wuhan and Yangtze River culture.
This event was organized by Wuhan Foreign Affairs Office as a part of 2018 "Home in Wuhan" activity which aims to enrich the life of the foreigners living in Wuhan and enhance their interest in Chinese culture and lead them to enjoy Wuhan local culure.
(hubei.gov.cn by Ruan Xinqi)