The extension project of Hubei Provincial Museum to be completed next year
Source: hubei.gov.cn 01/11/2018 04:01:28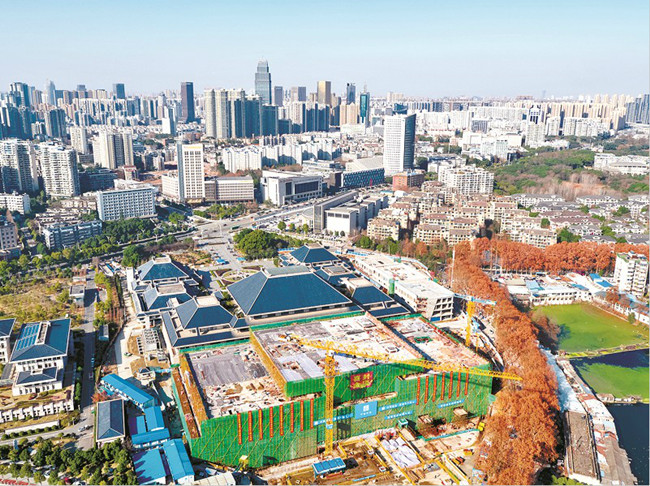 The third phase of the extension project of Hubei Provincial Museum was totally roofed, making which being operational in 2019 possible, the local media said on January 11, 2018.
The third phase of the extension project was constructed on an area of 65,000 square meters, including 47,000 square meters for the five-story exhibition buildding, four above the ground and one under the ground. The chime bell performance hall in the exhibition building will be located underground, equipped with more than 300 seats and a lifting stage.
After completion in September next year, the Hubei Provincial Museum will sit on a construction area of more than 110,000 square meters, ranking top three among the museums in China.
(hubei.gov.cn by Ruan Xinqi)