2017 Asian Motorboat Open kicked off in Danjiangkou
Source: hubei.gov.cn 08/10/2017 05:08:47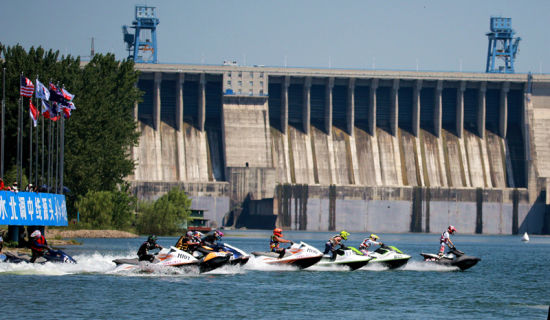 photo source: China News Agency
On August 9, the three-day 2017 Asian Motorboat Open was kicked off in Danjiangkou, central China's Hubei Province.
20 professional teams and more than 130 athletes from countries such as Japan, Malaysia, Finland and South Africa participated in the competition.
Danjiangkou, water source of the central water supply line of S-N water transfer project, has organized the event for four consecutive years. It aims to build itself a famous place for water sports in China and even the whole wold.
Related: 2015 China Powerboat League concludes in Danjiangkou
(hubei.gov.cn by Ruan Xinqi)