"Chime Bell Dance" performed in Berlin, Germany
Source: hubei.gov.cn 07/07/2017 05:07:08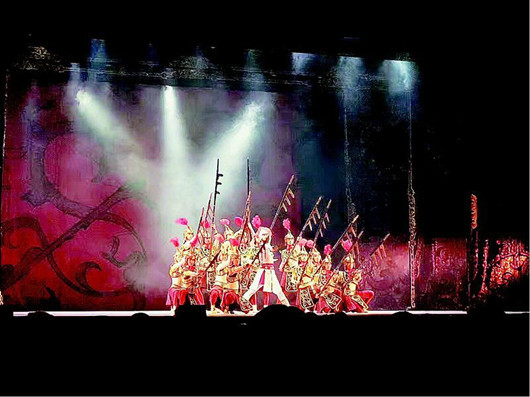 photo by Tan Yan/ Hubei Daily
"Chime Bell Dance", a large-scale music and dance epic, was performed in Berlin, capital of Germany, at 7 pm on July 5 (local time), attracting 1,400 audiences.
53-year-old Laing was a show manager, and she aimed to contribute to Sino-German cultural exchanges through a better understanding of Chinese performances. She said that, "I haven't been to China yet. But after seeing the performance of 'Chine Bell Dance', I definitely will visit Hubei in China."
Unearthed in 1978 in Hubei's Suizhou, the Marquis Yi chime bells consist of 65 bells arranged in three rows, and is a national art treasure. Since 1980s, "Chime Bell Dance" has toured to 57 nations and regions including USA, Canada and Japan. In April 2016, the second edition of "Chime Bell Dance" started a new round of world tour, bringing performances to Egypt and three Australian cities, namely, Sydney, Canberra and Melbourne.
(hubei.gov.cn by Mao Huifang)