27 scenic spots in Wuhan to open at half price on National Tourism Day
Source: hubei.gov.cn 05/18/2017 04:05:45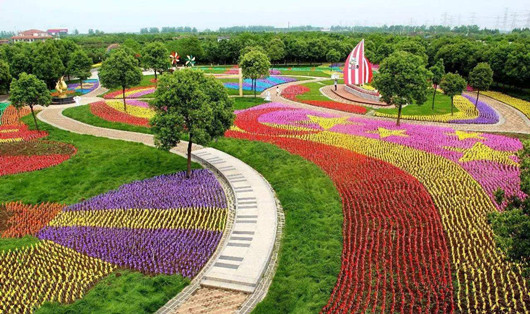 On May 19, China's National Tourism Day, 27 scenic spots in Wuhan will open to the public at half price, said Wuhan Tourism Bureau.
The 27 scenic spots are: Yellow Crane Tower, Ma'anshan Forest Park, East Lake Luoyan Scenic Area, Mulan Mountain, Mulan Prairie, Yunwu Mountain, Mulan Tianchi,Wuhan Botanical Garden, Yifu Museum of China University of Geosciences, Plough Age Ecological Garden, Jinligou Village,Qingliang Stockaded, Jiuzhen Mountain, Sea World at the Wuhan East Lake, Chinese Stone Museum of Wuhan, Ancient Lute Pavillion, Shengtian Farm, Zhanggong Village, Tulip Park of Dongxihu District, Mulan Rose Garden, Mulan Flower Sea Park, Yaojiashan Scenic Area of Huangpi District, Crape Myrtle Garden, Jinlong Shuizhai Ecological Park, Mongolia Flower Village, Longquan Mountain, and Wuhan Birds Park.
In addition, Mulan Santai Mountain Scenic Area and Guiyuan Temple are free to visit.
Note: click the scenic spots above in blue for more infomation
(hubei.gov.cn by Ruan Xinqi)