10th Symposium of the ISGMA opens in Wuhan
Source: hubei.gov.cn 10/24/2016 04:10:10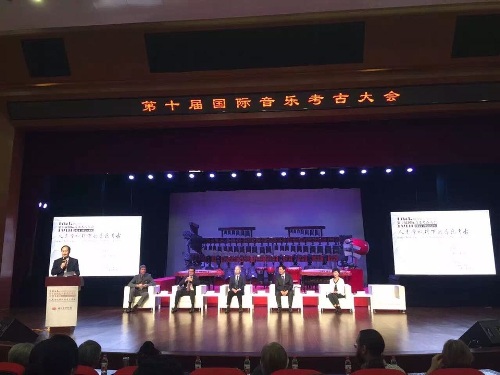 As the third time held in China, the 10th Symposium of the ISGMA (International Study Group on Music Archaeology) came to Wuhan, capital city of central China's Hubei Province, on October 21, and will last until October 26.
The ISGMA is a pool of researchers devoted to the field of music archaeology. The field comprises research methods of musicological and anthropological disciplines, such as archaeology, organology, acoustics, music iconology, philology, ethnohistory, and ethnomusicology.
The symposium brought together more than 100 representatives from about 17 countries and regions worldwide under the theme of "musical archeology from the perspective of anthropology".
Wuhan, a city boasting the Chime Bells of Marquis Yi of Zeng, is the shrine to the musicians in the world. The research institution of chime bell was lately sited here. The opening of the 10th Symposium of the ISGMA is expected to further consolidate Wuhan's position as an international center for music archaeology. (hubei.gov.cn by Ruan Xinqi)