Three-year blueprint for Wuhan City Circle (2016-2018)
Source: hubei.gov.cn 07/01/2016 04:07:56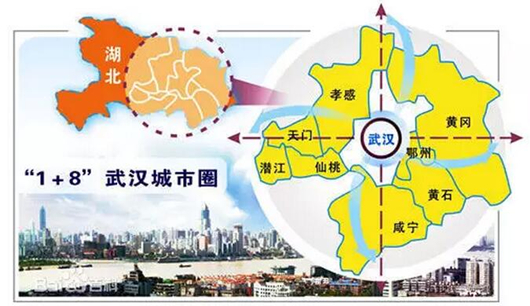 Wuhan City Circle, also called "1+8" City Circle, refers to the city clusters formed by Wuhan, the largest city in central China, and eight large and medium size cities including Huangshi, Ezhou, Huanggang, Xiaogan, Xianning, Xiantao, Tianmen and Qianjiang.
On December 7, 2007, Wuhan City Circle was officially approved by the State Council as "National resource-saving and environmentally friendly social construction comprehensive reform pilot area".
On June 14, 2016, Hubei released a three-year action plan (2016-2018) for the construction of Wuhan City Circle into a resource-conserving & environmental-friendly society.
Main tasks: 12 demonstration projects & 12 pilot projects
According to the action plan, 12 demonstration projects and 12 pilot projects will be implemented to achieve breakthroughs in the institutional mechanism reforms in key areas to build a resource-conserving & environmental-friendly society.
12 demonstration projects: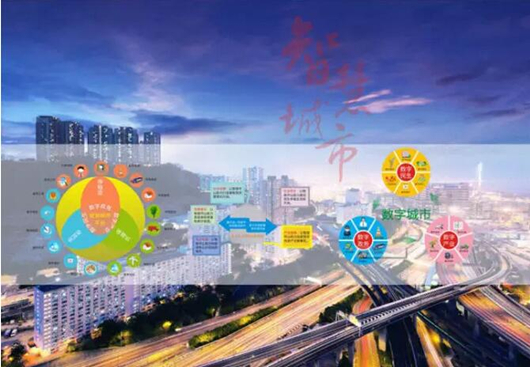 1. Wuhan comprehensive reform and innovation demonstration project
2. Airport economy demonstration project
3. Sino-French Wuhan Ecological City demonstration project
4. Great Liangzi Lake ecological culture construction demonstration project
5. New District construction demonstration project
6. Circular economy demonstration project
7. Smart City demonstration project
8. Green architecture demonstration project
9. Mine geological environment governance demonstration project
10. Comprehensive utilization and innocent treatment of wastes from livestock breeding demonstration project
11. Regional integration demonstration project
12. Resource-conserving & environmental-friendly society cell foundation demonstration project
12 pilot projects:
1. Technological and financial reform and innovation project
2. Sponge city project
3. "Multi-rules in one" project
4. Intercity bus project
5. Environmental pollution third-party management project
6. Resource utilization and innocent treatment of urban and rural wastes
7. Green and low-carbon circular transport engineering project
8. Water ecological civilization construction project
9. Ecological compensation project
10. Air pollution and soil pollution control project
11. Carbon emission rights trading project
12. New city construction along interurban railway
More highlights of the 3-year blueprint
Carbon credit account for citizens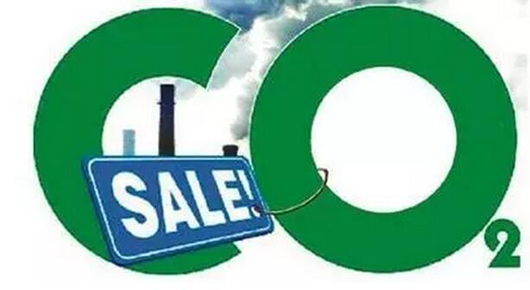 Carbon emissions permit trading is one of the most outstanding highlights of building Wuhan City Circle into a resource-conserving & environmental-friendly society.
By the end of May 2016, the total trade volume in Hubei's carbon market reached 179 million tons with a contract volume of 4.278 billion yuan. Hubei is the first 100 million-ton-level province in China.
In the next three years, the carbon credit account for citizens will be promoted as a pilot project. For example, an accumulated distance of cycling could be converted into carbon credits, which will be convertible for green commodities.
New breakthroughs in transportation, tourism and industry
The integration of urban traffic, communication and industries within the city cluster has been attracting wide attention.
In 2015, Wuhan City Circle finished a total fixed-asset investment of 43 billion yuan in fields of highway and waterway transportation. The goal of one hour traffic circle from Wuhan to other eight cities in the clusters has been initially realized.
In terms of industries, the number of joint ventures in the "1+8" City Circle has reached 20.
(hubei.gv.cn by Mao Huifang)