Hungarian National Trading House to open Wuhan Office
Source: hubei.gov.cn 06/06/2016 10:06:29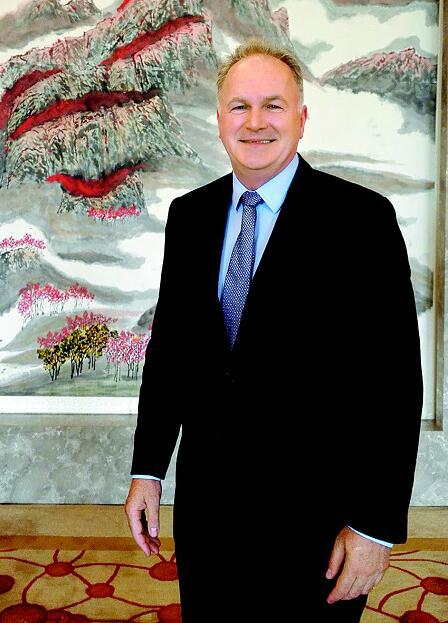 Mr. László Szabó, vice-minister of Hungarian Ministry of Foreign Affairs (photo by Chen Xi)
Hungarian National Trading House is to open a Wuhan Office during the Forum on Global Production Capacity and Business Cooperation, according to Mr. László Szabó, vice-minister of Hungarian Ministry of Foreign Affairs.
Hungarian National Trading House, representing over 4000 enterprises, is designed to help the exports of Hungarian cargos, science and technology. The Wuhan Office to be opened will serve six provinces in central China, namely, Hubei, Hunan, Jiangxi, Anhui, Henan and Shanxi.
Mr. László Szabó said, "Wuhan boasts advantageous geographical location, favorable logistic condition, sound industrial foundation and rich science and education resources with one million college students. Hungary is interested in not only trade cooperation, but also cooperation in scientific innovation."
As the first European to joined China's "Road and Belt" strategy, Hungary has witnessed increasing investment from China. In 2015, the bilateral trade volume witnessed a growth of 17% year-on-year, and the number of Chinese tourists traveled to Hungary increased by 40%.
Related:
Russia to open consulate general in Wuhan
On June 5, the Forum on Global Production Capacity and Business Cooperation released news that Ruassia is scheduled to open consulate general in Wuhan, capital city of central China's Hubei Province. Once estab-lished, the Russian Consulate General will be the fifth foreign consulate general in the city. >>more
(hubei.gov.cn by Mao Huifang)