Explore tea history of Hankou, Wuhan
Source: hubei.gov.cn 06/03/2016 04:06:21
Hankou was once known around the world as the "Tea Port of the Orient". Local resident Chen Yong has spent many years collecting thousands of relevant historical artifacts.
Some of the artifacts in Chen Yong's collection highlight the role of Russian tea merchants in Hankou. For instance, Chen has share certificates from the Russo-Chinese Bank, metal tea containers from Xintai, unopened Hankou tea produced in 1901, and many other special artifacts.
This article will help you better understand Wuhan and its tea history through artifacts in Chen's collection.
Hankou: China's largest tea port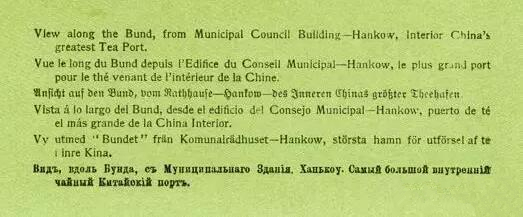 There is a group of photos taken around 1900 which show tea trade activities being carried out at the Hankou Bund in Wuhan. On the backs are the words: "Hankow, China's largest tea port" in six different languages, including but not limited to English, French, German, and Russian.
Since Hankou Port opened in 1861, a number of foreign banks flooded into Wuhan and foreign trade of tea increased greatly. Hankou became a converging place of tea from Hubei, Hunan, Anhui, Jiangxi, and even Henan, Shannxi and Sichuan.
It was recorded that the annual export volume of tea in Jianghan Customs reached as much as more than 1.1 million loads. In peak times, Hankou tea accounted for around 80% of all exported Chinese tea.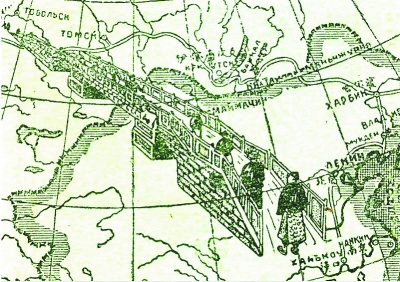 Tea route map drawn by Russian merchants
This map not only shows the prosperity of 13,000 km China-Russia Ancient Tea Route, but also shows Hankou was regarded as the start point of the route.
Hankou tea attended World Expo in as early as 1873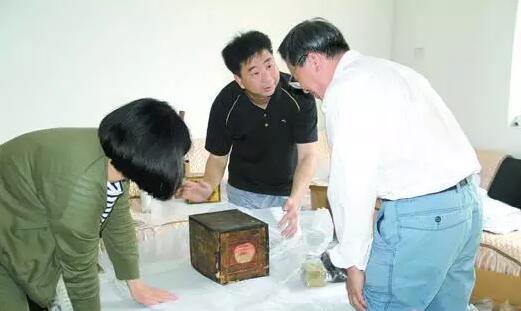 There is also a wooden tea box in Chen Yong's collection. The information on the box reads: "Hankow, Black Tea, May 1873, Vienna World Expo." Chen said that most evidence suggests that China did not start participating in the World Expo's until 1904. This wooden tea box says otherwise though.
Hankou tea also attended the 1915 Panama World Expo, winning a total of 18 gold medals.
Unopened Hankou tea discovered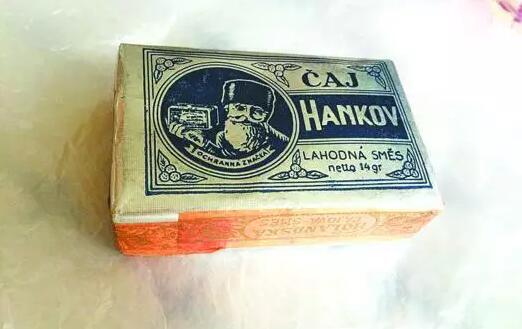 Unopened Hankou tea
This pack of unopened Hankou tea was produced around 1901, packed by silver paper, weighing 14g. Chen Yong bought it from a European collector eight years ago.
Many of the tea containers in Chen's collection were printed with "Hankou" or "Hankou tea", even the tea produced in India and Sri Lanka at that time printed the brand of "Hankou tea".
Tea porter on Wuhan's early stamps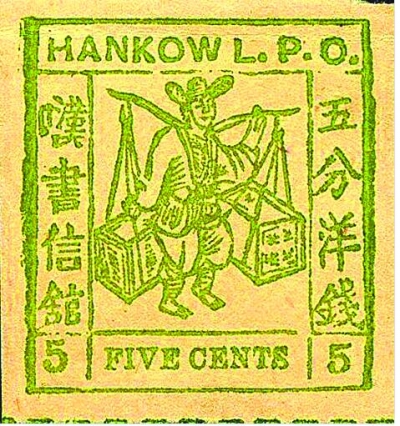 A stamp from 1893 bearing an image of a tea porter
During the period of 1893~1897, Hankou Letter House issued several editions of stamps with foreign language and Chinese characters on them.
There were images of tea porters on Wuhan's first stamps, which were issued on May 20, 1893. This fact also reflected the thriving tea trade in Hankou. And there was even a lane named Chadan Alley not far from Jianghan Customs.
Russian Consulate in Hankou resembles tea container in design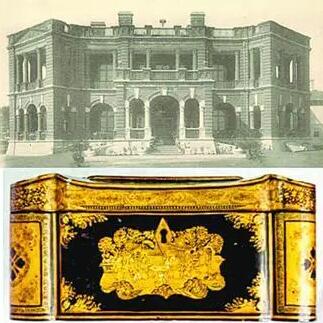 Russian tea merchants are second only to their Britain counterparts in Hankou tea market. The architecture group of Russian tea merchants in Hankou has been determined by Wuhan as a heritage in the province's application of China-Russia Ancient Tea Route as world heritage.
The architecture group includes Xintai Building, former site of Russo-Chinese Bank (Wuhan), Hankou Orthodox Church, Russian Consulate in Hankou, etc.
Chen found that the design of Russian Consulate in Hankou, which was established in 1905, looks quite like a tea container of tea exported to Europe in 1850s.
Related:
China-Russia Ancient Tea Route seeks int'l protection
As known, the China-Russia Ancient Tea Route which stretches 13,000 km for 300 years was another important international trade channel following the Silk Road. And Hankou in Wuhan was nicknamed as Oriental Tea Port one century ago due to its role as an international tea trade center. >>more
(hubei.gov.cn by Mao Huifang)