Wuhan enters into cherry blossom season
Source: hubei.gov.cn 03/03/2016 03:03:15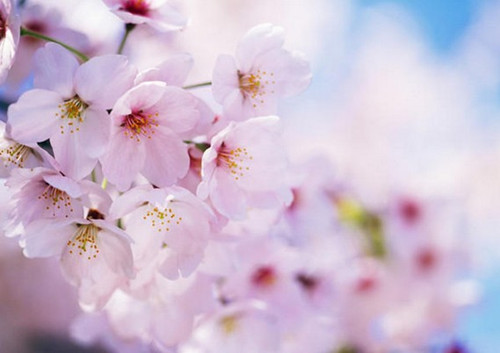 On March 2, the Meteorological Bureau of Hubei Province released the first forcasting of cherry blossoms in 2016.
According to the forcasting, cherry blossoms in Wuhan University will enter into early-bloom stage on March 10, and full-bloom stage five days later, on March 15, which is five days earlier than the previous year.
The cherry blossoms in East Lake will begin flowering around March 13, and bloom prosperously after March 17.
>>Link:
The cherry blossom's viewing sites in Wuhan
Qingchuan Pavilion, also known as the Qingchuan Building, was originally established during the Ming Dynasty between 1522 and 1567.Although it is not an important historical spot, the pavilion has an impressive geographical location and the ingenious structure of the building has been praised by numerous literary figures over the years.
The pavilion at the site today has been destroyed numerous times and the building at the site today is the result of renovations in 1983. The pavilion is made mainly with wood and stone and glass and metal have been used for the windows and door frames.
Address: Qingchuan Pavilion is located at the east foot of Tortoise Hill on the north side of the Yangtze River, facing the Yellow Crane Tower.
Transportation: Bus NO.108 13 206 531 532 559
Flower season: from late March to early April
Admission: free
2. Wuhan Northwest Lake Square
This square was opened to the public in 1999, covering an area of 311,700 square meters. It is a modern city square with features of greening, brightening, beautifying and function of leisure, recreation, exercises and adjusting flow.
Address: Jianshe Avenue, Jianghan Strict, Hankou, Wuhan, Hubei
Transportation: Bus NO. 46 208 509 550 560 597 604 719 807 808
Flower season: from late March to mid-April
Admission: free
Wuhan University, which is located in Wuhan, capital of central China's Hubei Province, is a comprehensive and key national university directly under the administration of the Ministry of Education. It is also one of the "211 Project" and "985 Project" universities, making it one of the leading institutions for higher education in China.
Address: Luojiashan Mountain, Wuchang District, Wuhan, Hubei.
Transportation: Bus NO. 317 413 515 519 552 564 572 587 591 608 724 806
Flower season: from late March to early April
Admission: free (in the period of cherry blossom)
Related news: WHU cherry blossom to open to the public for free
4. Moshan Hill of East Lake
Being the most beautiful site of the East Lake in Spring, Cherry Blossom of East Lake is as popular as the cherry blossom in Wuhan University. It attracts tens of thousands of people during early spring every year.
Address: the Cherry Garden at Moshan Hill of East Lake
Transportation: Bus NO. 26 401 413 515 520 643 707
Flower season: from late March to mid-April
Admission: 60 yuan
5. Dijiao Park
Dijiao Park is the first park with Jiangnan garden style in Wuhan.
It was opened as a nursery garden in 1956 and was chenged into park in 1999. And in April of 2001, it was named as Dijiao Park. This park was opened to the public for free during the National Day holiday in 2004.
The park covers an area of more than 20 hectares (308 mu), among which, the water area is of 3.2 hectares, accounting for 16 per cent of the whole.
Address: No. 2058, Jiefang Avenue, Jiangan District, Wuhan City, Hubei
Transportation: Bus No. 211 212 509 253 232
Flower season: from late March to mid-April
Admission: free
(hubei.gov.cn by Ruan Xinqi)