2016 Badminton Asia Championships to kick off in April
Source: hubei.gov.cn 02/29/2016 04:02:14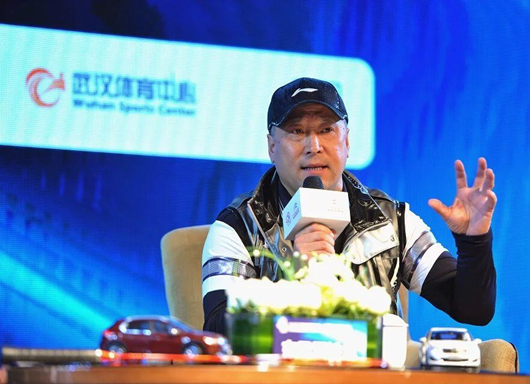 Li Yongbo, vice-chairman of Chinese Badminton Association, on the new press (photo by Zhang Canlong)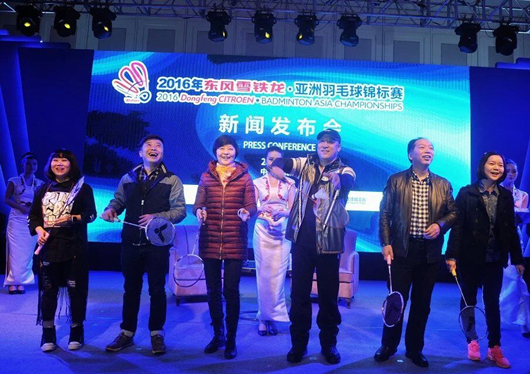 Li Yongbo (3rd right) presented badmintons to fans. (photo by Zhang Canlong)
The 2016 Dongfeng Citroen Badminton Asia Championships is scheduled to be held from April 26 to May 1 in Wuhan, capital of central China's Hubei Province. This is the second year that the event was being held in Wuhan.
Li Yongbo, vice-chairman of Chinese Badminton Association, said that since the Olympic credits will be due to May 1, 2016, this year's Badminton Asia Championships would be a critical final event for athletes to compete for the admission tickets for Rio Olympic Games.
Upon coming to Wuhan, Li praised that Wuhan had a favorable environment for badminton, and the fans here are civilized and professional.
As a top-level event in Asia, the 2016 Badminton Asia Championships will bring together superior athletes from different countries.
Related:
2015 Badminton Asia Championships concludes
2015 Badminton Asia Championships concluded on April 26 in Wuhan, capital of central China's Hubei Province, local media reported. >>more
(hubei.gov.cn by Mao Huifang)