Wuhan boasts world's largest rosewood lion sculpture
Source: hubei.gov.cn 01/07/2016 10:01:51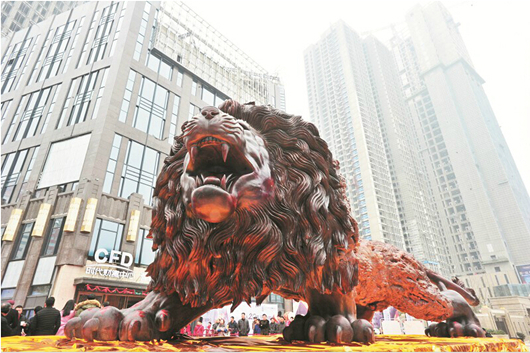 A lion sculpture made of Myanmar rosewood sits at a square in Wuhan City, the capital of Central China's Hubei Province, Jan. 4, 2016.
The sculpture, which is 4.35 meters high and weighs 39 tons, took three years to make in Myanmar. Named the "Oriental Awake Lion", it is created by famous domestic sculpture masters including Deng Dingrui, Yao Guishuang and Yao Guiliang.
It is claimed to be the world's largest rosewood lion sculpture and there are plans to apply for a Guinness record.
SEARCH the SITE
Visiting Hubei