Hubei adds an American middle school
Source: hubei.gov.cn 12/14/2015 12:12:23
San New School: first American boarding middle school in Wuhan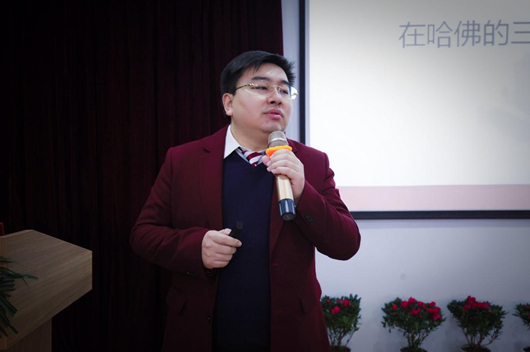 Mr. Ben Fan, founder of San New School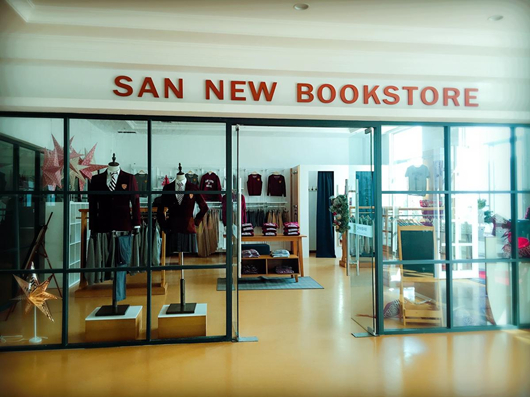 San New Bookstore
Mr. Ben Fan, specially invited expert of China's "Recruitment Program of Global Experts" and a returnee graduated from Harvard University, established the first American boarding middle school in Wuhan. The San New School was officially inaugurated on December 12, 2015.
The school will provide open classes for free every weekend from next week, teaching 3D printing, pottery and music. The classes will be delivered by foreign teachers and students above grade six could make appointments for the classes. More free open classes are to come in the future.
"We hope to explore some educational reforms and provide a differentiated education mode besides state-run education", said Mr. Ben Fan. With 40 percents foreign teachers, 40 percent overseas returnees and 20 percent local teachers, the San New School is committed to providing an education of excellence that develops students' moral, intellectual, and creative capacities to the fullest. The aim of the education is to cultivate future leaders with global perspectives to lead and serve the Chinese and global community. Students are exceptionally promising students from central China, admitted through a highly selective process. The goal of most students is to enter top US universities in the near future
As introduced, the school has signed an agreement with University of California, Berkeley. Students will be sent to Berkeley for one-year study in grade twelve.
Related:
Wuhan to add three international schools
Three more international schools will be opened during 2015-2017 in Wuhan, capital of central China's Hubei Province, according to an action plan issued by Wuhan Education Bureau. >>more
(hubei.gov.cn by Mao Huifang)