China-Russia Ancient Tea Route seeks int'l protection
Source: hubei.gov.cn 11/02/2015 03:11:16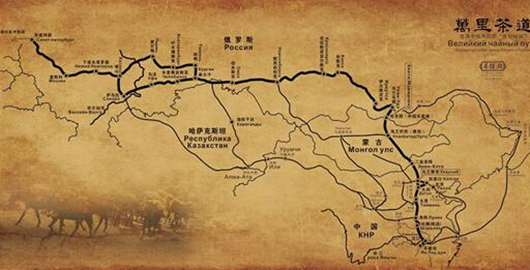 An academic forum themed with "creative city and culture heritage" was jointly held by International Council on Monuments and Sites (ICOMOS), Wuhan municipal government and Wuhan University on Nov.1, 2015.
Experts from fields of engineering, culture, etc. put their eyes on the application of China-Russia Ancient Tea Route as world heritage.
As known, the China-Russia Ancient Tea Route which stretches 13,000 km for 300 years was another important international trade channel following the Silk Road. And Hankou in Wuhan was nicknamed as Oriental Tea Port one century ago due to its role as an international tea trade center.
Wuhan will take the lead in application work, and joint efforts will be made to make the 13,000 km China-Russia Ancient Tea Route enter China's World Heritage tentative list in 2017.
Related:
Application of China-Russia Ancient Tea Route for world heritage determines three-year plan
The meeting on cultural heritage conservation of China-Russia Ancient Tea Route was held in Wuhan, capital city of central China's Hubei Province, on April 28, 2015, local media reported. >>more
(hubei.gov.cn by Mao Huifang)