Four Hubei universities rank top 300 in Asia
Source: hubei.gov.cn 06/11/2015 12:06:00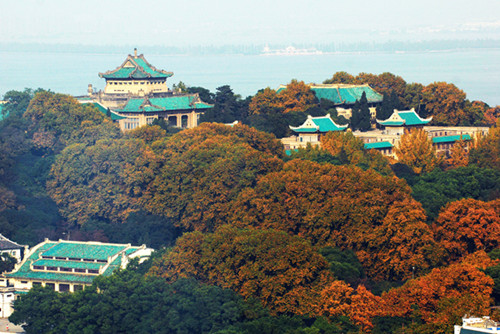 Wuhan University boasts the most beautiful campus in China
The QS University Rankings: Asia 2015, which was released on June 10, reveals strong progress for leading universities in China. The nation accounts for a quarter of Asia's top 100 universities, and of these 25 leading Chinese inland universities, 16 have this year improved their positions in the ranking.
Meanwhile the National University of Singapore (NUS) retains the overall top spot in the ranking, with fellow Singapore institution Nanyang Technological University (NTU) climbing from 7th to 4th. Hong Kong and South Korea also retain a strong presence among Asia's higher education elite, claiming the remaining top-10 positions.
According to the ranking, the number of Chinese universities rank among top 300 in Asia has reached 110, a record high. After China, Japan remains the most-represented country in the ranking, with 68 Japanese institutions featured. Next is South Korea, taking 45 places.
Among the 74 entries of Chinese inland universities, which are distributed in 19 provinces and municipalities, there are 4 Hubei universities, namely, Wuhan University (No.58), Huazhong University of Science and Technology (No.88), Huazhong Agricultural University (No.201-250) and Central China Normal University (No.201-250).
Published annually since 2009, the QS University Rankings: Asia highlights the top 300 universities in Asia, based on a methodology designed to reflect regional challenges and priorities.
Related:
7 Hubei universities rank top 100 among Chinese universities of 2014
According to the latest Chinese universities ranking list of 2014, seven Hubei universities were named top 100, only inferior to Beijing and Jiangsu of fifteen universities, and Shanghai of nine universities. >>more
(hubei.gov.cn by Mao Huifang)