First Firefly-themed Park in C China to open
Source: hubei.gov.cn 05/15/2015 03:05:28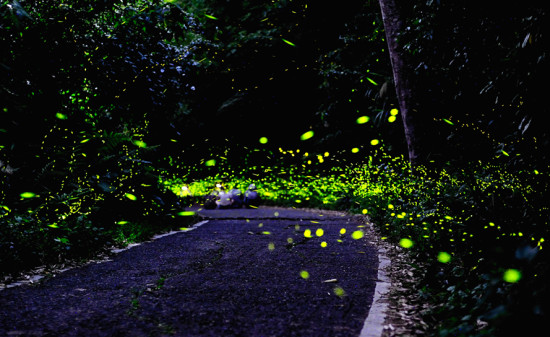 The first Firefly-themed Park in central China will be grandly opened from May 29 at the East Lake Peony Garden of Wuhan, capital city of central China's Hubei Province.
By then, activities like dinosaur exhibition, camping festival, family walk and children outward-bound trainning will be held under the fireflies glow.
It was introduced that the theme park, brought from Jiangxi Province, was divided into zero-distance contact zone, observation zone, breeding zone and science popularization area.
The Firefly-themed Park will be opened annually from the end of May to early October since this year. (hubei.gov.cn by Ruan Xinqi)