Shennongjia, the best ski resort in C China
Source: hubei.gov.cn 12/09/2013 10:12:53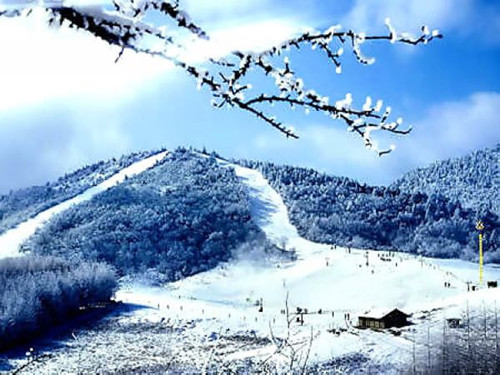 In recent years, the Shennongjia International Ski Resort and Tianyan Ski Resort were completed successively in Shennongjia Forest District, central China's Hubei Province, forming a ski area of 140,000 square meters.
Shennongjia International Ski Resort is at the altitude of 2,300 meters, boasting of a natural ski resort with the largest scale and the most complete function among China's central regions. It also can be seen as a comprehensive tourist attraction for its outdoor skiing, sightseeing, accommodation, and outdoor adventure.
Tianyan Ski Resort is located at the north of Shennongjia, at an altitude of 1,600 meters. It equips with one practice field, one ski track for the beginners, one for the intermediate, and one 6,000-meter natural ski track for the good players.
The two ski resorts can receive 6,000 visitors at the same time, including 4,200 high-end facilities as snowboarding, double-plate skiing, sledding, and snowmobiles, ect.
Meanwhile, Shennongjia integrates skiing with other tourism projects like watching wild golden monkeys, visiting Natural Museum of Anthropology, and snow-viewing, which enriches the winter tourism productions of Hubei, and even the central regions of this country. (hubei.gov.cn)