Animals in Wuhan Zoo relieves summer heat
Source: hubei.gov.cn 08/05/2013 11:08:29
The highest temperature reached 37.2℃ in Wuhan, the capital city of central China's Hubei on August 2 which refreshed the high-temperature record this year again.
Photos show the animals in Wuhan Zoo are enjoying the air conditioner or ice to avoid the summer heat.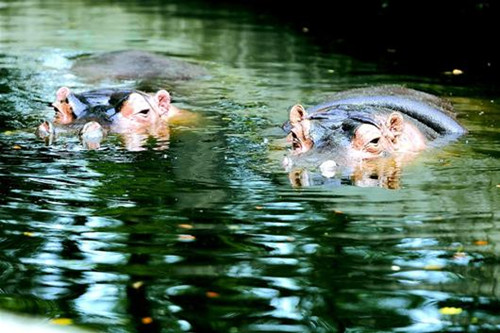 Hippos hide in the water to avoid the high temperature.
Tigers take a shower every day to relieve the summer heat.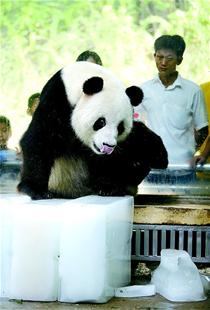 Pandas are sitting on the ice.